Meet Helen Donelick!
Bass & Shen Lab (Biochemistry)
Tell me a little about yourself. Where are you from, what degree(s) do you have? What are your interests?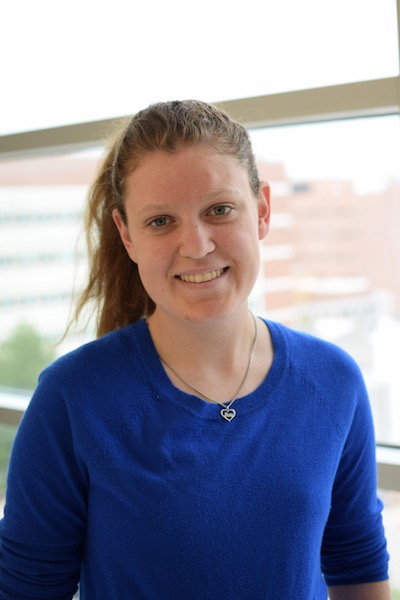 I am from a tiny town in Idaho (Viola). I got my B.S. from Pacific University in Forest Grove, OR in Biology with minors in Chemistry, Mathematics, and Spanish. My scientific interests are RNA biology, cryo-EM, and antiviral studies. My non-science interests are: playing sports, concert band, crochet, and outdoor activities.
Why did you choose the U for graduate school?
Great faculty and the students have a strong work-life balance, also who can say no to those beautiful mountains?
Tell me about your lab. What do you study?
I am a dual student in Brenda Bass and Peter Shen's labs in Biochemistry. I focus on a dsRNA processing enzyme (Dicer-2) through biochemical and structural study to better understand its mechanism and role in the antiviral pathway of Drosophila.
Why did you choose to join your lab?
The project on Dicer-2 was challenging and had so many unanswered questions, and I could use both biochemical techniques and cryo-EM (ie the multi-million dollar Krios microscope) to solve those questions. Brenda and Peter are also both fantastic mentors that give me help when I need it, but allow me to be an independent scientist
What do you like most about living in Salt Lake City?
The proximity to the outdoors and the people. It is so nice seeing the mountains every day and knowing I can take a break from my experiments and go for a hike, right outside my lab. Also, the people in SLC are very nice, I have made many friends both in and out of the program.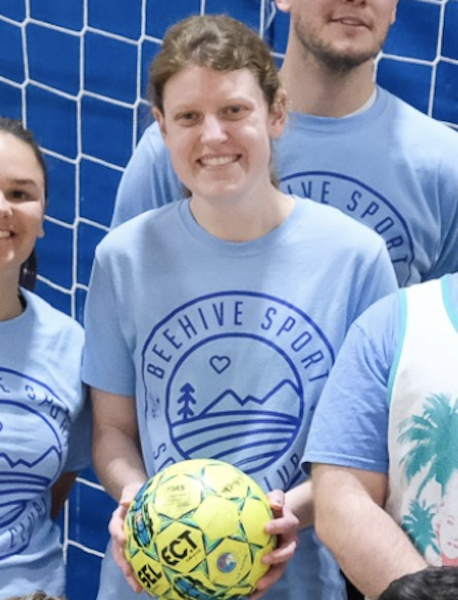 What do you like the least?
I do not like (like everyone else), the inversion.
What do you like most about being a graduate student?
Becoming an independent thinker and scientist. Although it is a long and hard road, when you come up with an idea and pitch it to your PI, and they have not thought of it before - it is the best feeling.
What types of things do you do outside of class and lab?
Hike, walk around my neighborhood, ski/snowboard (in the winter), play in a concert band (pre-pandemic), play in a sports league (pre-pandemic), crochet.
What does a typical weekday look like for you?
Typically I wake up bright and early, and get into lab between 7-8am. I get some experiments started and spend the next bit of time writing my to-do list. I then read a few papers, or write (depending on if I am in paper or grant writing mode). I wrap up my experiments and head home for the day, leaving around 5-6pm. I then go for a walk or do some other form of exercise and call it a day.
What does a typical weekend look like for you?
Typically I work at least one day (sometimes both days) on the weekends. I am not required to do this, I just decide to do this. I try to make them half days, so I take some time off. I run most of my errands during the weekend, but try to put time aside to do something fun like hiking, sometimes camping, or just hanging out at my house, watching movies, or working on my garden.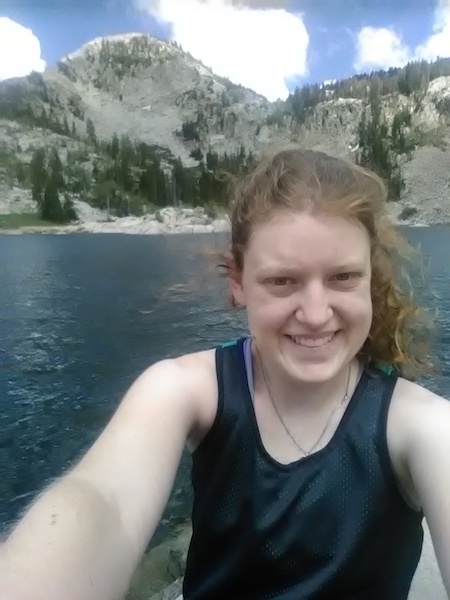 What advice would you give to someone applying and interviewing for graduate school?
Make sure you find "your people". Find a school where you feel comfortable not only around the current students, but the other interviewees, and PIs. These people will become your family, the people you ask for help, who you will spend long hours with for class or in the lab, and being completely honest - the ones you will rant to whenever you are frustrated with your project/ grad school in general. Having a supportive, caring network is everything.