Meet Jesse Velasco!
Ducker Lab (Biochemistry)

Tell me a little about yourself. Where are you from, what degree(s) do you have? What are your interests?
I'm originally from Mexico, I earned my B.S. degree in biology at Southwestern Oklahoma State University in 2018. My research interests are in diabetes and cancer metabolism. I'm excited to learn and understand metabolic pathways!
Why did you choose the U for graduate school?
The U is a welcoming place with a great scientific and collaborative community, and unique cutting-edge scientific research.
Tell me about your lab. What do you study?
We perform mass spectrometry and CRISPR/Cas9 genetic engineering to understand at a molecular level the fundamental metabolic processes underlying the cellular disease physiology that lead to cancer and diabetes.
Why did you choose to join your lab?
Some of the most important criteria for me when I chose my thesis lab were the lab environment and mentorship from my PI. Honestly, I wasn't too worried about the rigor of the research because I knew that great science can be performed anywhere here at the U. What mattered the most was being able to be myself, express my ideas, and not be afraid to ask for help while having fun doing science!
What do you like the most about living in Utah?
Utah is a very photogenic state that offers such a beautiful and spectacular places and sights, perfect for me to improve my photography skills. Those summer sunrises and sunsets are just breathtaking!!!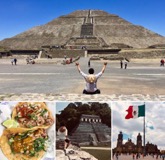 What do you like the least?
Utah is spoiling me! I don't like the fact that one day after my doctoral training I may have to move and miss such unique natural scenery every day.
What do you like most about being a graduate student?
I am what I dreamed of being as a child… a scientist!!!
Being in graduate school I have developed new professional and personal critical skills, expanded my knowledge and created new, exciting and unique life experiences. All this is because the U of U gives me the freedom to come up with my own scientific questions, collaborate with my colleagues to acquire new ideas, and develop a way to answering them. Also, I really enjoy being part of different scientific organizations and committees.
What types of things do you do outside of class and lab?
Travel, travel and… travel!!!
I love to get out of my comfort zone; by traveling around the world I have the opportunity to meet people, appreciate their culture, language, food and the most importantly thing to acquire new, wide and wholesome perspectives. This is a beautiful and interesting world waiting for us to be explored!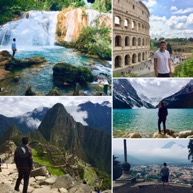 "Travel is fatal to prejudice, bigotry, and narrow-mindedness"
-Mark Twain
What does a typical weekday look like for you?
Every day, I wake up and watch the amazing sunrise over the mountains through my window. In lab, I try to get a world news and science updates while planning, working on, and learning from failed experiments. My daily schedule depends on what experiments, meetings, seminars and socials I have planned for that week. I really enjoy being in a lab with a very flexible schedule. After lab, sometimes I take a hike, ride my bike around campus and the city, or just stay at home cooking.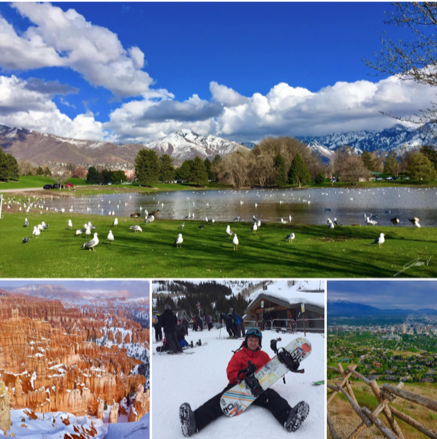 What does a typical weekend look like for you?
If I don't have lab work to do, I enjoy the outdoors: going hiking, biking, running, and chasing those amazing sunsets to photograph. Also, I like to go out and socialize with friends.
What advice would you give to someone applying and interviewing for graduate school?
Be open minded!!!
You may find a renewed interest in science from a new discipline or may find a new hobby within your new city! Don't forget to ask questions and take the initiative. It's a big world out there, and graduate school is a great opportunity to explore it.