Darrell R. Davis
Professor and Chair of Medicinal Chemistry and Adjunct Professor of Biochemistry
RNA Structure/Function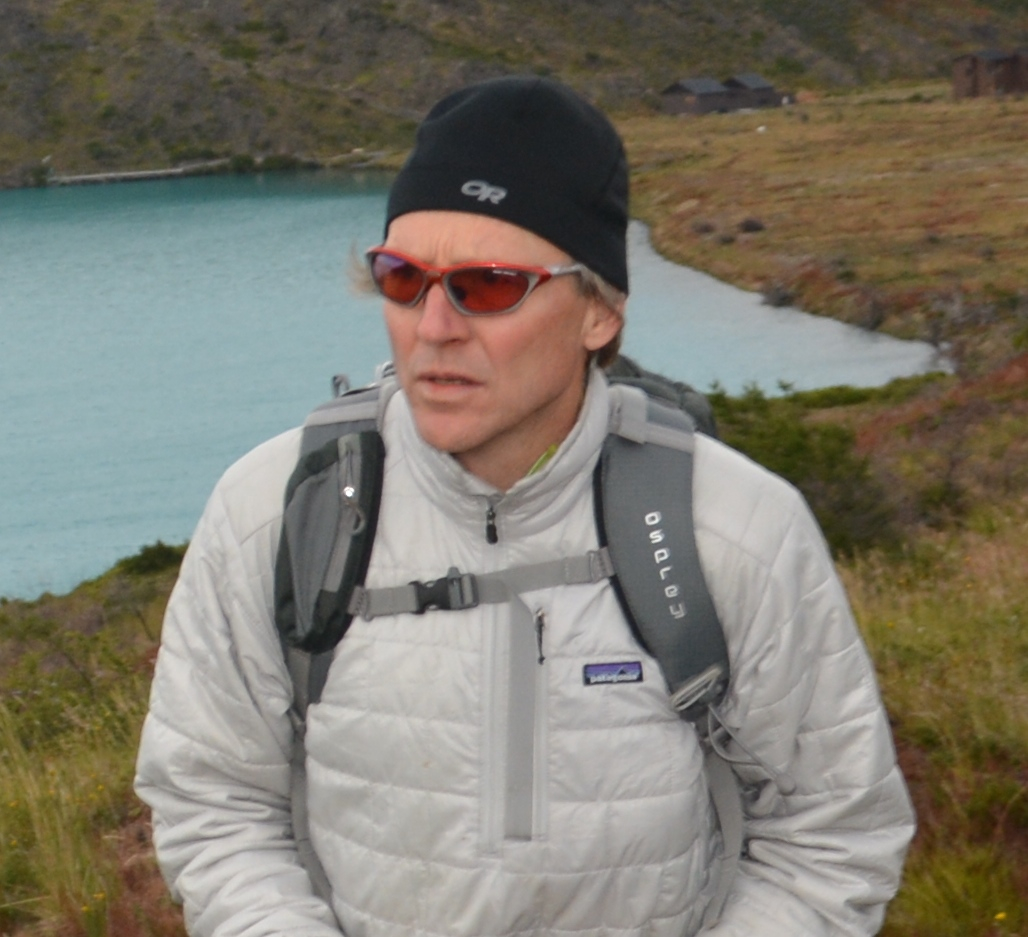 Molecular Biology Program
Biological Chemistry Program
Education
B.S. University of Puget Sound
Ph.D. University of Utah
Research
Research in our laboratory is directed toward optimizing the activity and selectivity of a lead therapeutic with activity against diverse viruses.
Targeting the translation of viral mRNAs that are obligated to use human cellular processes can provide therapeutics against coronavirus variants and future pandemic viruses. We are elucidating the activity of a class of antivirals having a novel mechanism of action with the expectation this research could provide new therapies.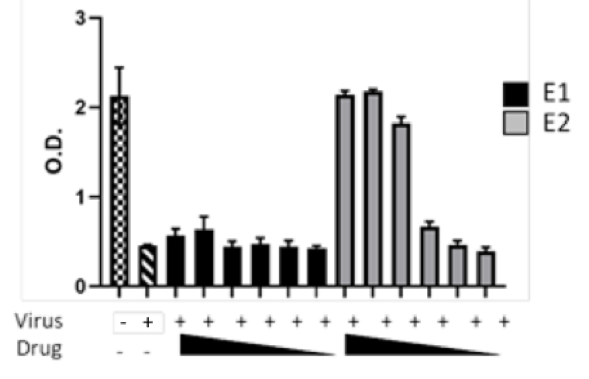 Reduction of COVID-19 viral infection in Vero cells by compounds DD011-E2, and DD011-E1. The lead compounds are an enantiomeric pair where the E1 isomer is almost inactive against SARS-CoV-2, the EC50 for E2 = 140 nM . Similar differential activity is seen against other coronaviruses (hCoV-OC43), as well as phylogenetically distant viruses such as HCV and Zika. A common pattern of activity supports a conserved, host-targeted mechanism of antiviral activity.
References (Selected Publications)
Galindo-Murillo, R., Davis, D.R., Cheatham, T.E. (2016) Probing the influence of hypermodified residues within the tRNALys,3 anticodon stem loop interacting with the A-loop primer sequence from HIV-1. Biochem. Biophys. Acta. 1860, 607-617.
Henriksen, N.M., Hayatshahi, H.S., Davis, D.R., Cheatham, T.E. (2014) Structural and energetic analysis of 2-aminobenzimidazole inhibitors in complex with the hepatitis C virus IRES RNA using molecular dynamics simulations. J. Chem. Inf. Model. 54, 1758-1772.
Henriksen, N.M., Davis, D.R., and Cheatham, T.E (2012) Molecular dynamics re-refinement of two different small RNA loop structures using the original NMR data suggest a common structure. J. Biomol. NMR, 53, 321-339.
Liu S, Nelson C, Xiao L, Lu L, Seth PP, Davis DR, Hagedorn CH (2011) Measuring Antiviral Activity of Benzimidazole Molecules that Alter IRES RNA Structure with an Infectious Hepatitis C Virus Chimera Expressing Renilla Luciferase. Antiviral Res.89, 54-63.
Paulsen RB, Seth PP, Swayze EE, Griffey RH, Skalicky JJ, Cheatham TE, Davis DR (2010) Inhibitor Induced Structural Change in the HCV IRES Domain IIa RNA. Proc Natl Acad Sci USA107, 7263-7268.