Gregory Ducker
Assistant Professor of Biochemistry
Cancer Metabolism, Physiology, Liver Cancer, Mass Spectrometry, Chemical Biology, CRISPR Screens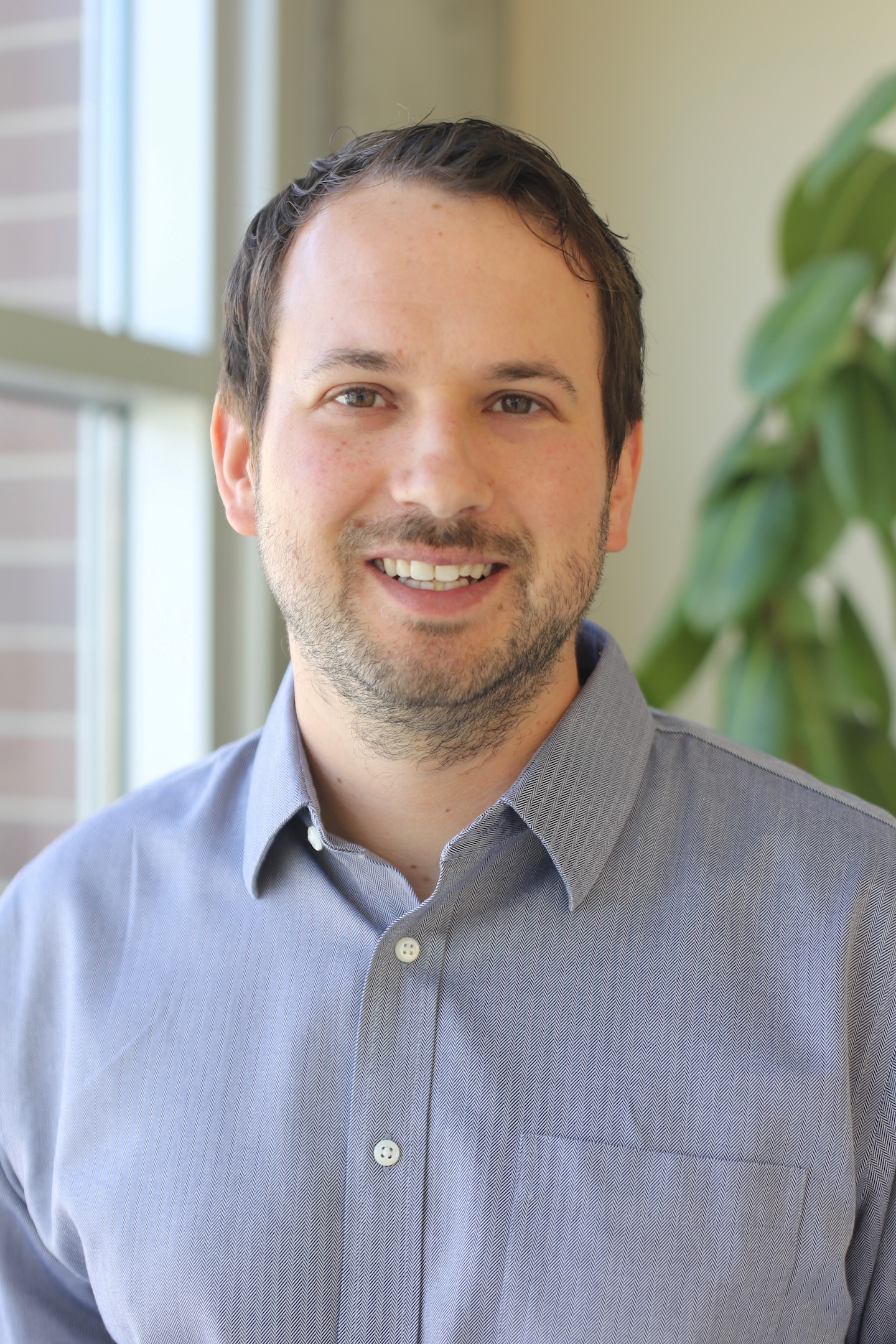 Molecular Biology Program
Biological Chemistry Program
Education
B.A. Carleton College
Ph.D. University of California, Berkeley
Research
Changes in cellular metabolism underlie many diseases. Research in my group focuses on understanding at a molecular level the fundamental metabolic processes underlying cellular disease physiology- what pathways and processes contribute to disease and how do cells acquire the nutrients to fuel them? One long-term goal of our research is to characterize the metabolic requirements of cancer cells and tumors in vivo in order to identify and validate new therapeutic targets. Our approach is fundamentally biochemical, based on integrating new mass spectrometry technology with CRISPR/Cas9 genetic engineering to be able to precisely quantify metabolic fluxes in vivo. By starting with a fundamentals-based perspective on metabolism, we are able to apply our knowledge across different cell types and disease states providing a unifying framework to understand diverse biological phenomena.
Our lab is investigating metabolic disease mechanisms in 4 areas:
Identify metabolic vulnerabilities in amino acid auxotroph tumors to create next generation anticancer therapeutics.

Understand how amino acids metabolism influences phosphatidylcholine lipid metabolism in liver cancer to identify new treatment targets.

Develop methods to study the in vivo regulation of amino acids across the fed and fasted state and how those mechanisms are disturbed in diseases including diabetes.

Investigate the metabolism of the natural folate vitamer 5-formylTHF and how this folate species plays affects cellular function in neurons, immune cells and cancer.
References
Cluntun AA, Badolia R, Lettlova S, Parnell KM, Shankar TS, Diakos NA, Olsen KA, Taleb I, Tatum SM, Berg JA, Cunningham CN, Van Ry T, Bott AJ, Krokidi AT, Fogarty S, Skedros S, Swiatek WI, Yu X, Luo B, Merx S, Navannkasattusas S, Cox JE, Ducker GS, Holland WL, McKellar SH, Rutter J, Drakos SG. (2021) The pyruvate-lactate axis modulates cardiac hypertrophy and heart failure. Cell Met. 33 (1):1-20. doi:10.1016/j.cmet.2020.12.003.
Panic V, Pearson S, Banks J, Tippetts TS, Velasco-Silva JN, Lee S, Simcox J, Geoghegan G, Bensard C, Van Ry T, Holland WL, Summers SA, Cox J, Ducker GS, Rutter J, Villanueva CJ. (2020) Mitochondrial pyruvate carrier is required for optimal brown fat thermogenesis. Mitochondrial pyruvate carrier is required for optimal brown fat thermogenesis. eLife. DOI: 10.7554/eLife.52558.
SHMT inhibition is effective and synergizes with methotrexate in T-cell acute lymphoblastic leukemia. Garcia-Canaveras JC, Lancho O, Ducker GS, Ghergurovich JM, Xu X, da Silva-Diaz V, Minuzzo S, Indraccolo S, Kim H, Herranz D, Rabinowitz JD. (2021) Leukemia. 35(2): 377-388.
Li AM, Ducker GS, Li Y, Xiao Y, Melemenidis S, Zhou Y, Vanharanta S, Graves EE, Rankin EB, Curtis C, Massagué J, Rabinowitz JD, Thompson CB, Ye J. (2020) Metabolic Profiling Reveals a Dependency of Human Metastatic Breast Cancer on Mitochondrial Serine and One-Carbon Unit Metabolism. Mol Cancer Res. 18(4): 599-611.
Bensard CL, Wisidigama DR, Olson KA, Berg JA, Krah NM, Schell JC, Nowinski SM, Fogarty S, Bott AJ, Wei P, Dove KK, Tanner JM, Panic V, Cluntun A, Lettlova S, Earl CS, Namnath DF, Vázquez-Arregun K, Villanueva CJ, Tantin D, Murtaugh LC, Evason KJ, Ducker GS, Thummel CS, Rutter J. (2020) Regulation of tumor initiation by the mitochondrial pyruvate carrier. Cell Met. 31(1): 1-17.

Dekhne A, Shah K,

Ducker GS, Katinas JM, Wong J, Nayeen MJ, Doshi A, Ning C, Bao X, Frühauf J, Wallace-Povirk A, O'Connor C, Dzinic S, White K, Kushner J, Kim S, Polin L, Rabinowitz JD, Li J, Hou Z, Dann III CE, Gangjee A, Matherly LM. (2019) Novel pyrrolopyrimidine compounds inhibit mitochondrial and cytosolic one-carbon metabolism with broad-spectrum anti-tumor efficacy. Mol Cancer Ther. 18 (10): 1787-1799. PMID: 31289137.

Rodriguez AE,

Ducker GS, Billingham LK, Martinez C, Suri V, Friedman A, Manfredi M, Weinberg SE, Rabinowitz JD, Chandel NC. (2019) Serine metabolism supports macrophage IL-1β production. Cell Met. 29 (4): 1003-1011.

Chamberlain CE, German MS, Yang K, Wang J, VanBrocklin H, Regan M, Shokat KM,

Ducker GS, Kim GE, Hann B, Donner DB, Warren RS, Venook AP, Bergsland EK, Lee D, Wang Y, Nakakura EK. (2018) A patient-derived xenograft model of pancreatic neuroendocrine tumors identifies sapanisertib as a possible new treatment for everolimus-resistant tumors. Mol. Canc. Therap. 17(12): 2702-2709.
Rodan L, Qi W, Ducker GS, Demirbas D, Laine R, Yang E, Walker MA, Eichler F, Rabinowitz JD, Anselm I, Berry GT. (2018) 5,10-methenyltetrahydrofolate synthetase deficiency causes a neurometabolic disorder associated with microcephaly, epilepsy, and cerebral hypomyelination. Mol. Genet. Metab. DOI:

10.1016/j.ymgme.2018.06.006.

Ksionda O, Mues M, Wandler AM, Donker L, Tenhagen M, Jun J, Ducker GS, Matlawska-Wasowska K, Shannon K, Shokat KM, Roose JP. (2018) Comprehensive analysis of T cell leukemia signals reveals heterogeneity in the PI3 kinase-Akt pathway and limitations of PI3 kinase inhibitors as monotherapy. PLoS One 13 (5): e0193849.
Morscher RJ, Ducker GS, Li H, Gitai Z, Rabinowitz JD. (2018) Mitochondrial translation requires folate-dependent tRNA methylation. Nature 553 (7690): 128-132.
Ducker GS, Ghergurovich JM, Mainolfi N, Suri V, Hsin-Jung L, Jeong SK, Friedman A, Manfredi A, Gitai Z, Kim H, Rabinowitz JD. (2017) Human SHMT inhibitors reveal defective glycine import as a targetable metabolic vulnerability of diffuse large B-cell lymphoma. Proc. Natl. Acad. Sci. 114 (43): 11404-11409.
Chen L, Ducker GS, Lu W, Teng X, Rabinowitz JD. (2017) An LC-MS chemical derivatization method for the measurement of five different one-carbon states of cellular tetrahydrofolate. Anal. Bioanal. Chem. 409 (25): 5955-5964.
Ducker GS, Rabinowitz JD. (2017) One-carbon metabolism in health and disease. Cell Met. 25 (1): 27-42.
Ducker GS, Chen L, Morscher RJ, Ghergurovich JM, Esposito M, Teng X, Kang Y, Rabinowitz JD. (2016) Reversal of cytosolic flux compensates for loss of mitochondrial folate pathway. Cell Met. 23 (6): 1140-1153.
Ducker GS, Rabinowitz JD. (2015) ZMP: A master regulator of one-carbon metabolism. Mol. Cell. 57 (2): 203-204.
Davies J, Robinson AE, Cowdrey C, Mummaneni P, Ducker GS, Shokat KM, Bollen A, Hann B, Phillips JJ. (2014) Generation of a patient-derived chordoma xenograft and characterization of the phospho-proteome in a recurrent chordoma. J. Neurosurg. 120 (2): 331-336.
Ducker GS, Atreya CE, Simko JP, Hom YK, Matli MR, Benes CH, Hann B, Nakakura EK, Bergsland EK, Donner DB, Settleman J, Shokat KM, Warren RS. (2014) Incomplete inhibition of phosphorylation of 4E-BP1 as a mechanism of primary resistance to ATP-competitive mTOR inhibitors. Oncogene. 33 (12): 1590-1600.
Pourdehnad M, Truitt ML, Siddiqi IN, Ducker GS, Shokat KM, Ruggero D. (2013)

Myc and mTOR converge on a common node in protein synthesis control that confers synthetic lethality in Myc-driven cancers.

Proc. Natl. Acad. Sci

. 110 (29): 11988-11993.

Atreya CE, Ducker GS, Feldman ME, Warren RS, Bergsland EK, Shokat KM. (2012) Combination of ATP-competitive mammalian target of rapamycin inhibitors with standard chemotherapy for colorectal cancer. Invest. New Drugs. 30 (6): 2219-2225.
Wang BT, Ducker GS, Barczak AJ, Barbeau R, Erle DJ, Shokat KM. (2011) ATP competitive mTOR inhibitor reveals a role for 4E-BP1 in cholesterol biosynthesis and a rapamycin-resistant transcriptional profile. Proc. Natl. Acad. Sci. 108 (37): 15201-15206.
Okuzumi T, Ducker GS, Zhang C, Aizenstein R, Shokat KM. (2010) Synthesis and evaluation of indazole based analog sensitive Akt inhibitors. Mol. Biosyst. 6 (8): 1389-1402.
McCormick SR, McCormick MJ, Grutkoski PS, Ducker GS, Banerji N, Higgins RR, Mendiola JR, Reinartz JJ. (2010) FLT3 mutations at diagnosis and relapse in acute myeloid leukemia: cytogenetic and pathologic correlations, including cuplike blast morphology. Arch. Pathol. Lab. Med. 134 (8): 1143-1151.