Maureen L. Condic
Associate Professor of Neurobiology and Adjunct Associate Professor of Pediatrics
Ombudsman, Office for Faculty
Developmental Neurobiology, Interactions of Sensory Neurons with Extracellular Matrix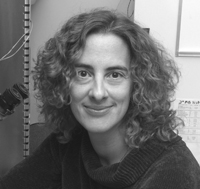 Molecular Biology Program
Education
B.A. University of Chicago
Ph.D. University of California, Berkeley
Research
Dr. Condic is currently investigating the properties of human amniotic-fluid derived stem cells and their potential to differentiate as immature cardiomyocytes. Congenital heart defects (CHDs) are among the most common birth defects and are the leading cause of death of infants in the first year of life. Many of the most common CHDs could potentially be treated by stem-cell derived tissues or by in-utero cell-replacement therapies. One of the most attractive candidates for stem cell treatment of CHDs are amniotic-fluid derived cells, or amniocytes. These cells can be obtained safely at 15 weeks of gestation, allowing an extended period for differentiation and testing in the laboratory before the cells are used therapeutically at birth. Moreover, amniocytes are derived from the fetus, and as autologous stem cells, they would not face immune rejection. We have demonstrated that amniocytes can be converted to induced pluripotent stem cells using a non-integrating Sendai viral approach, and subsequently differentiated a immature cardiomyocytes. Our future work will be to better characterize amniocyte-derived cardiomyocytes, and test their potential to treat CHDs in animal models.
Dr. Condic also writes extensively and lectures both nationally and internationally on science policy and bioethics, focusing on early human development.
References
Maguire, T., Yost, H.J., Condic, M.L. (2018). Differentiation of human amniocytes into functional cardiomyocytes. (in preparation).
Condic, L. (2018). Early pregnancy loss: A critical review of the evidence for embryo "wastage." Frontiers in Medicine (in press).
Condic, M.L. (2016). The role of maternal-effect genes in mammalian development: Are mammalian embryos really an exception? Stem Cell Reviews and Reports. Jun;12(3):276-84. PMID: 26892267
Condic, M.L. (2014). Totipotency: What it is and what it is not. Stem Cells and Development 23, 796-812
Lemons, L, Abanto, M.L, Dambrouskas, N., Clements, C.C., DeLoughery, Z., Garozzo, J., Condic, M.L. (2013). Integrins and cAMP mediate netrin-induced growth cone collapse. Brain Research. 6;1537:46-58.
Maguire, T., Demarest, B, Hill, J, Brothman, A.R., Yost, H.J, Condic, M.L. (2013). Genome-wide RNA sequencing reveals the unique stem cell identity of human amniocytes. PlosOne 8, e53372.
Cadwalader, L., Condic, M.L., Yost, H.J. (2012). 2-O-Sulfotransferase Controls Wnt Signaling to Regulate Cell Cycle and Adhesion in Zebrafish Epiboly. Development 139; 1296-1305.