Matthew Rondina
Professor of Internal Medicine and Adjunct Professor of Microbiology and Immunology
Inflammation, RNA Expression, Proteins, Megakaryocytes, Platelet Regulation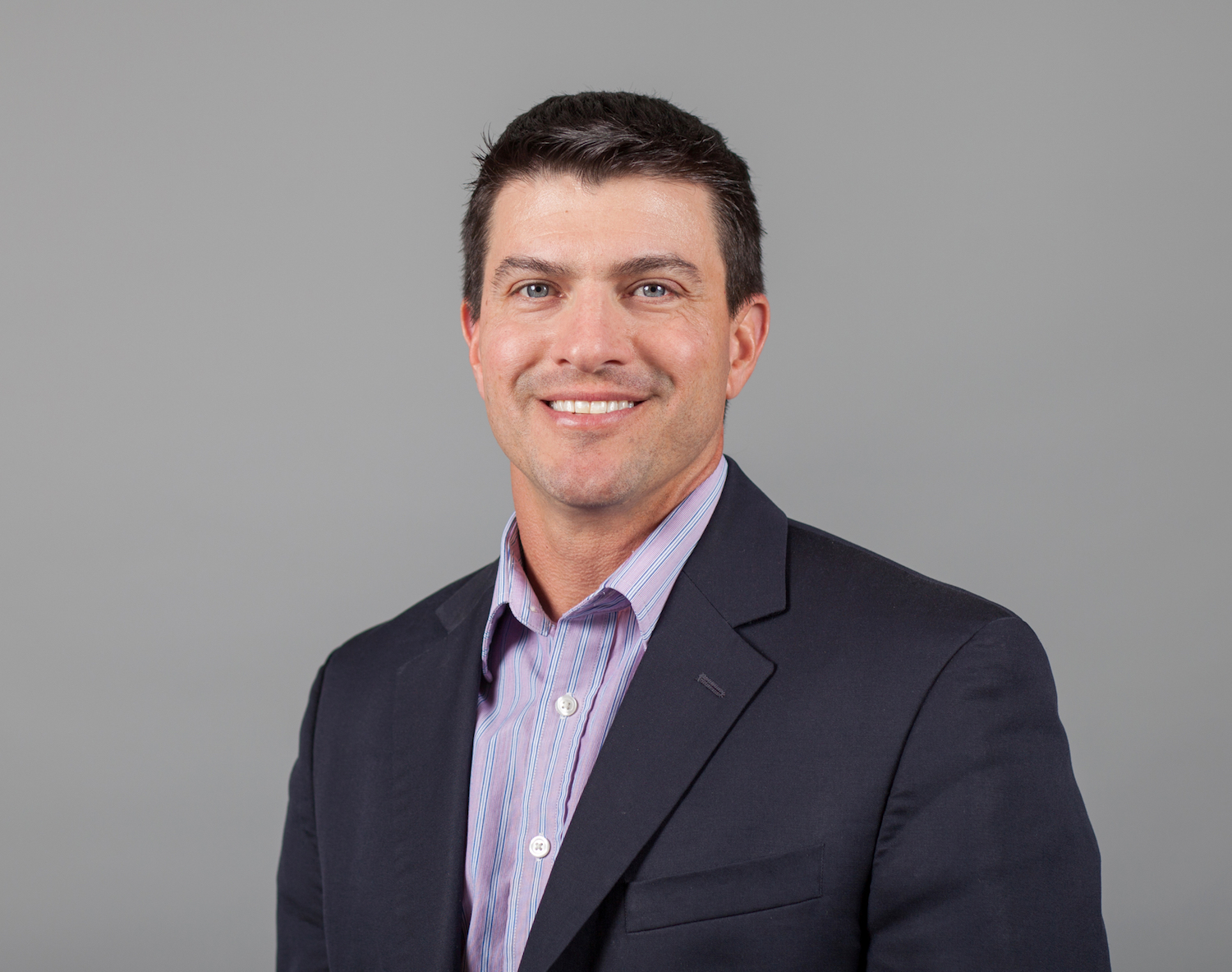 Molecular Biology Program
Education
B.S. University of Utah
M.D. University of Utah Medical School
Research
Our research program focuses on platelet and megakaryocyte gene expression and function during thrombo-inflammatory syndromes. To answer clinically-relevant questions, we utilize primary human cells and samples from patients as well as relevant experimental model systems. Current projects in the lab span from studies in patients with infectious diseases (e.g. sepsis, dengue, influenza) to aging and cardiometabolic disorders.
References
Davizon-Castillo P, Rowley JW, Rondina MT.

Megakaryocyte and Platelet Transcriptomics for Discoveries in Human Health and Disease.

Arterioscler Thromb Vasc Biol. 2020 Apr 16:ATVBAHA119313280. doi: 10.1161/ATVBAHA.119.313280. Online ahead of print.

PMID:

32295424

Rondina MT, Voora D, Simon LM, Schwertz H, Harper JF, Lee O, Bhatlekar SC, Li Q, Eustes AS, Montenont E, Campbell RA, Tolley ND, Kosaka Y, Weyrich AS, Bray PF, Rowley JW.

Longitudinal RNA-Seq Analysis of the Repeatability of Gene Expression and Splicing in Human Platelets Identifies a Platelet

SELP

Splice QTL.

Circ Res. 2020 Feb 14;126(4):501-516. doi: 10.1161/CIRCRESAHA.119.315215. Epub 2019 Dec 19.

PMID:

31852401

Denorme F, Manne BK, Portier I, Eustes AS, Kosaka Y, Kile BT, Rondina MT, Campbell RA.

Platelet necrosis mediates ischemic stroke outcome in mice.

Blood. 2020 Feb 6;135(6):429-440. doi: 10.1182/blood.2019002124.

PMID:

31800959

Walborn A, Rondina M, Fareed J, Hoppensteadt D.

Development of an Algorithm to Predict Mortality in Patients With Sepsis and Coagulopathy.

Clin Appl Thromb Hemost. 2020 Jan-Dec;26:1076029620902849. doi: 10.1177/1076029620902849.

PMID:

32129085

Marini I, Rigoni F, Zlamal J, Pelzl L, Althaus K, Nowak-Harnau S, Rondina MT, Bakchoul T.

Blood donor-derived buffy coat to produce platelets in vitro.

Vox Sang. 2020 Jan;115(1):94-102. doi: 10.1111/vox.12863. Epub 2019 Nov 10.

PMID:

31709567

Shang C, Wuren T, Ga Q, Bai Z, Guo L, Eustes AS, McComas KN, Rondina MT, Ge R.

The human platelet transcriptome and proteome is altered and pro-thrombotic functional responses are increased during prolonged hypoxia exposure at high altitude.

Platelets. 2020;31(1):33-42. doi: 10.1080/09537104.2019.1572876. Epub 2019 Feb 5.

PMID:

30721642

Trunk AD, Rondina MT, Kaplan DA.

Venous Thromboembolism at High Altitude: Our Approach to Patients at Risk.

High Alt Med Biol. 2019 Dec;20(4):331-336. doi: 10.1089/ham.2019.0049. Epub 2019 Sep 3.

PMID:

31479310

Montenont E, Rondina MT, Campbell RA.

Altered functions of platelets during aging.

Curr Opin Hematol. 2019 Sep;26(5):336-342. doi: 10.1097/MOH.0000000000000526.

PMID:

31348047

Reidy PT, Yonemura NM, Madsen JH, McKenzie AI, Mahmassani ZS, Rondina MT, Lin YK, Kaput K, Drummond MJ.

An accumulation of muscle macrophages is accompanied by altered insulin sensitivity after reduced activity and recovery.

Acta Physiol (Oxf). 2019 Jun;226(2):e13251. doi: 10.1111/apha.13251. Epub 2019 Jan 30.

PMID:

30632274

Bhatlekar S, Basak I, Edelstein LC, Campbell RA, Lindsey CR, Italiano JE Jr, Weyrich AS, Rowley JW, Rondina MT, Sola-Visner M, Bray PF.

Anti-apoptotic

BCL2L2

increases megakaryocyte proplatelet formation in cultures of human cord blood.

Haematologica. 2019 Oct;104(10):2075-2083. doi: 10.3324/haematol.2018.204685. Epub 2019 Feb 7.

PMID:

30733267

Guo L, Rondina MT.

The Era of Thromboinflammation: Platelets Are Dynamic Sensors and Effector Cells During Infectious Diseases.

Front Immunol. 2019 Sep 13;10:2204. doi: 10.3389/fimmu.2019.02204. eCollection 2019.

PMID:

31572400

Davizon-Castillo P, McMahon B, Aguila S, Bark D, Ashworth K, Allawzi A, Campbell RA, Montenont E, Nemkov T, D'Alessandro A, Clendenen N, Shih L, Sanders NA, Higa K, Cox A, Padilla-Romo Z, Hernandez G, Wartchow E, Trahan GD, Nozik-Grayck E, Jones K, Pietras EM, DeGregori J, Rondina MT, Di Paola J.

TNF-α-driven inflammation and mitochondrial dysfunction define the platelet hyperreactivity of aging. .

Blood. 2019 Aug 29;134(9):727-740. doi: 10.1182/blood.2019000200. Epub 2019 Jul 16.

PMID:

31311815

Denorme F, Rondina MT. Targeting Glycoprotein VI for Thromboembolic Disorders. Arterioscler Thromb Vasc Biol. 2019 May;39(5):839-840. doi: 10.1161/ATVBAHA.119.312621. PMID: 31017825

Fidler TP, Marti A, Gerth K, Middleton EA, Campbell RA, Rondina MT, Weyrich AS, Abel ED. Glucose Metabolism Is Required for Platelet Hyperactivation in a Murine Model of Type 1 Diabetes. Diabetes. 2019 May;68(5):932-938. doi: 10.2337/db18-0981. Epub 2019 Feb 14. PMID: 30765335

Campbell RA, Schwertz H, Hottz ED, Rowley JW, Manne BK, Washington AV, Hunter-Mellado R, Tolley ND, Christensen M, Eustes AS, Montenont E, Bhatlekar S, Ventrone CH, Kirkpatrick BD, Pierce KK, Whitehead SS, Diehl SA, Bray PF, Zimmerman GA, Kosaka Y, Bozza PT, Bozza FA, Weyrich AS, Rondina MT. Human megakaryocytes possess intrinsic antiviral immunity through regulated induction of IFITM3. Blood. 2019 May 9;133(19):2013-2026. doi: 10.1182/blood-2018-09-873984. Epub 2019 Feb 5.

Manne BK, Münzer P, Badolia R, Walker-Allgaier B, Campbell RA, Middleton E, Weyrich AS, Kunapuli SP, Borst O, Rondina MT. PDK1 governs thromboxane generation and thrombosis in platelets by regulating activation of Raf1 in the MAPK pathway. J Thromb Haemost. 2018 Jun;16(6):1211-1225. doi: 10.1111/jth.14005. Epub 2018 May 8. PubMed PMID: 29575487; PubMed Central PMCID: PMC5984143.

Schwertz H, Rowley JW, Schumann GG, Thorack U, Campbell RA, Manne BK, Zimmerman GA, Weyrich AS, Rondina MT. Endogenous LINE-1 (Long Interspersed Nuclear Element-1) Reverse Transcriptase Activity in Platelets Controls Translational Events Through RNA-DNA Hybrids. Arterioscler Thromb Vasc Biol. 2018 Apr;38(4):801-815. doi: 10.1161/ATVBAHA.117.310552. Epub 2018 Jan 4. PubMed PMID: 29301786; PubMed Central PMCID: PMC5864535.

Cloutier N, Allaeys I, Marcoux G, Machlus KR, Mailhot B, Zufferey A, Levesque T, Becker Y, Tessandier N, Melki I, Zhi H, Poirier G, Rondina MT, Italiano JE, Flamand L, McKenzie SE, Cote F, Nieswandt B, Khan WI, Flick MJ, Newman PJ, Lacroix S, Fortin PR, Boilard E. Platelets release pathogenic serotonin and return to circulation after immune complex-mediated sequestration. Proc Natl Acad Sci U S A. 2018 Feb 13;115(7):E1550-E1559. doi: 10.1073/pnas.1720553115. Epub 2018 Jan 31. PubMed PMID: 29386381; PubMed Central PMCID: PMC5816207.

Campbell RA, Franks Z, Bhatnagar A, Rowley JW, Manne BK, Supiano MA, Schwertz H, Weyrich AS, Rondina MT. Granzyme A in Human Platelets Regulates the Synthesis of Proinflammatory Cytokines by Monocytes in Aging. J Immunol. 2018 Jan 1;200(1):295-304. doi: 10.4049/jimmunol.1700885. Epub 2017 Nov 22. PubMed PMID: 29167233; PubMed Central PMCID: PMC5736423.