Professor of Oncological Sciences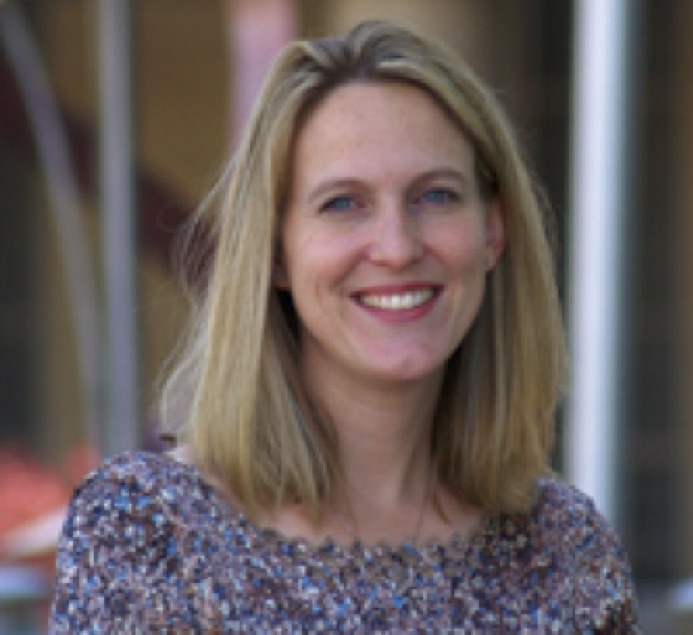 B.S. University of Montanta, Missoula
Ph.D. Baylor College of Medicine
Alana Welm's Lab Page
Alana Welm's PubMed Literature Search
Alana Welm's HCI Profile
Alana Welm's Twitter
Molecular Biology Program
Metastasis of Breast Cancer
Research
The research in my laboratory is focused on the problem of metastatic breast cancer. Despite the fact that death from breast cancer is largely attributed to metastasis, we still don't understand the mechanisms governing this complicated process, and new therapies are urgently needed. Thus, a key challenge is to understand the molecular mechanisms by which metastasis occurs, and then to identify therapeutic targets that prevent and treat metastasis.
We have developed new, complementary in vitro and in vivo approaches to gain a better understanding of breast tumorigenesis and metastasis. We developed a new model system to efficiently study breast cancer and metastasis in mice without generation of transgenic animals. Using these methods, we discovered that macrophage stimulating protein (MSP) is an important facilitator of breast cancer metastasis. Our current areas of study are described below:
Mechanisms by which MSP promotes escape of metastatic cancer cells from the immune system. We are identifying the critical signals that mediate the macrophage:tumor cell interactions downstream of MSP and whether inhibition of the pathway can reduce or block metastasis in mouse models.
Mechanisms by which MSP preferentially induces metastasis to bone. We observed that MSP facilitates metastasis of breast cancer to bone and induces osteolysis, a common problem in human breast cancer. Our data suggest that MSP promotes bone metastasis by activating osteoclasts and causing bone resorption, which promotes further tumor growth. We are now identifying important downstream effectors of MSP that promote tumor growth in bone.
Pre-clinical studies of MSP inhibitors for treatment of metastatic breast cancer. Our studies showed that MSP not only promotes metastasis in mouse models of breast cancer, but also is significantly associated with metastasis and death in human breast cancer. We are currently testing inhibitors of the MSP signaling pathway in mouse models for efficacy in blocking or reducing metastasis. We are also testing these inhibitors on primary human breast cancer cells in three-dimensional cultures and in vivo.
Development of better mouse models for pre-clinical drug testing for breast cancer. In collaboration with surgeons and pathologists at the Huntsman Cancer Hospital, we have generated in vivo models of several subtypes of breast cancer, by directly grafting primary human breast tumors into mouse mammary glands. This will allow direct testing of new drugs for breast cancer in vivo, and should contribute to the evolution of personalized medicine, whereby a patient could receive a treatment based on the specific phenotype, genotype, and drug responsiveness of their tumor.
References
doi: 10.1080/2162402X.2019.1685300.

A Pipeline for Identification and Validation of Tumor-Specific Antigens in a Mouse Model of Metastatic Breast Cancer, Oncoimmunology, 2019 Nov 29;9(1):1685300.

doi: 10.1007/s10585-019-09972-3.

The Importance of Developing Therapies Targeting the Biological Spectrum of Metastatic Disease, Clin Exp Metastasis, 2019 Aug;36(4):305-309.
Understanding the Bone in Cancer Metastasis, J Bone Miner Res, 2018 Dec;33(12):2099-2113.doi: 10.1002/jbmr.3618.

doi: 10.1038/s41523-018-0091-5.

mTORC1 Is a Key Mediator of RON-dependent Breast Cancer Metastasis With Therapeutic Potential, NPJ Breast Cancer, 2018 Nov 9;4:36.

Huseyin Atakan Ekiz, Shu-Chin Alicia Lai, Harika Gundlapalli, Fadi Haroun, Matthew A. Williams &

Alana L. Welm

(2018): Inhibition of RON kinase potentiates anti-CTLA-4 immunotherapy to shrink breast tumors and prevent metastatic outgrowth, OncoImmunology, DOI: 10.1080/2162402X.2018.1480286 To link to this article:

https://doi.org/10.1080/2162402X.2018.1480286

Andrade K, Fornetti J, Zhao L, Miller SC, Randall RL, Anderson N, Waltz SE, McHale M, Welm AL. RON kinase: A target for treatment of cancer-induced bone destruction and osteoporosis (2017). Sci Transl Med. 2017 Jan 25;9(374). pii: eaai9338. doi: 10.1126/scitranslmed.aai9338. PMID: 28123075

Bieniasz M, Radhakrishnan P, Faham N, De La O JP, Welm AL (2015) Preclinical Efficacy of Ron Kinase Inhibitors Alone and in Combination with PI3K Inhibitors for Treatment of sfRon-Expressing Breast Cancer Patient-Derived Xenografts. Clin Cancer Res, 21(24):5588-600

Cunha S, Lin YC, Goossen EA, DeVette CI, Albertella MR, Thomson S, Mulvihill MJ, Welm AL (2014) The RON receptor tyrosine kinase promotes metastasis by triggering MBD4-dependent DNA methylation reprogramming. Cell Rep, 6(1):141-54

Eyob H, Ekiz HA, Welm AL (2013) RON promotes the metastatic spread of breast carcinomas by subverting antitumor immune responses. Oncoimmunology, 2(9):e25670
DeRose YS, Gligorich KM, Wang G, Georgelas A, Bowman P, Courdy SJ, Welm AL, Welm BE (2013) Patient-derived models of human breast cancer: protocols for in vitro and in vivo applications in tumor biology and translational medicine. Curr Protoc Pharmacol. Chapter 14:Unit14.23
Al-Ejeh F, Shi W, Miranda M, Simpson PT, Vargas AC, Song S, Wiegmans AP, Swarbrick A, Welm AL, Brown MP, Chenevix-Trench G, Lakhani SR, Khanna KK (2013) Treatment of Triple-Negative Breast Cancer Using Anti-EGFR Directed Radioimmunotherapy Combined with Radiosensitizing Chemotherapy and PARP Inhibitor. J Nucl Med, 54(6):913-21
Chaturvedi A, Hoffman LM, Welm AL, Lessnick SL, Beckerle MC (2012) The EWS/FLI Oncogene Drives Changes in Cellular Morphology, Adhesion, and Migration in Ewing Sarcoma. Genes Cancer, 3(2):102-16
Tsai HC, Li H, Van Neste L, Cai Y, Robert C, Rassool FV, Shin JJ, Harbom KM, Beaty R, Pappou E, Harris J, Yen RW, Ahuja N, Brock MV, Stearns V, Feller-Kopman D, Yarmus LB, Lin YC, Welm AL, Issa JP, Minn I, Matsui W, Jang YY, Sharkis SJ, Baylin SB, Zahnow CA (2012) Transient Low Doses of DNA-Demethylating Agents Exert Durable Antitumor Effects on Hematological and Epithelial Tumor Cells. Cancer Cell, 21(3):430-46
Smith B, Welm AL, Welm BE (2012) On the shoulders of giants: A historical perspective of unique experimental methods in mammary gland research. Semin Cell Dev Biol, 23(5): 583–590
Liu X, Zhao L, Derose YS, Lin YC, Bieniasz M, Eyob H, Buys SS, Neumayer L, Welm AL (2011) Short-Form Ron Promotes Spontaneous Breast Cancer Metastasis through Interaction with Phosphoinositide 3-Kinase. Genes Cancer, 2(7):753-62
DeRose YS, Wang G, Lin YC, Bernard PS, Buys SS, Ebbert MT, Factor R, Matsen C, Milash BA, Nelson E, Neumayer L, Randall RL, Stijleman IJ, Welm BE, Welm AL (2011) Tumor grafts derived from women with breast cancer authentically reflect tumor pathology, growth, metastasis and disease outcomes. Nat Med, 17(11):1514-20

Larrieu-Lahargue F, Welm AL, Thomas KR, Li DY (2011) Netrin-4 activates Endothelial Integrin α6β1. Circ Res, 109(7):770-4

Powers MA, Fay MM, Factor RE, Welm AL, Ullman KS (2011) Protein arginine methyltransferase 5 accelerates tumor growth by arginine methylation of the tumor suppressor programmed cell death 4. Cancer Res, 71(16):5579-87
Kretschmann KL, Eyob H, Buys SS, Welm AL (2010) The macrophage stimulating protein/Ron pathway as a potential therapeutic target to impede multiple mechanisms involved in breast cancer progression. Curr Drug Targets, 11(9):1157-68
Kim S, Welm AL, Bishop JM (2010) A dominant mutant allele of the ING4 tumor suppressor found in human cancer cells exacerbates MYC-initiated mouse mammary tumorigenesis. Cancer Res, 70(12):5155-62
Larrieu-Lahargue F, Welm AL, Thomas KR, Li DY (2010) Netrin-4 induces lymphangiogenesis in vivo. Blood, 115(26):5418-26
Welm AL (2008) TGFbeta primes breast tumor cells for metastasis. Cell, 133(1):27-8
Welm BE, Dijkgraaf GJ, Bledau AS, Welm AL, Werb Z (2008) Lentiviral transduction of mammary stem cells for analysis of gene function during development and cancer. Cell Stem Cell, 2(1):90-102
Welm AL, Sneddon JB, Taylor C, Nuyten DS, van de Vijver MJ, Hasegawa BH, Bishop JM (2007) The macrophage-stimulating protein pathway promotes metastasis in a mouse model for breast cancer and predicts poor prognosis in humans. Proc Natl Acad Sci U S A, 104(18):7570-5
Welm AL, Kim S, Welm BE, Bishop JM (2005) MET and MYC cooperate in mammary tumorigenesis. Proc Natl Acad Sci U S A, 102(12):4324-9