Arabella Young
Assistant Professor of Microbiology and Immunology
Cancer Immunotherapy, Immune-related Adverse Events, Tumor Microenvironment, Autoimmunity, Diabetes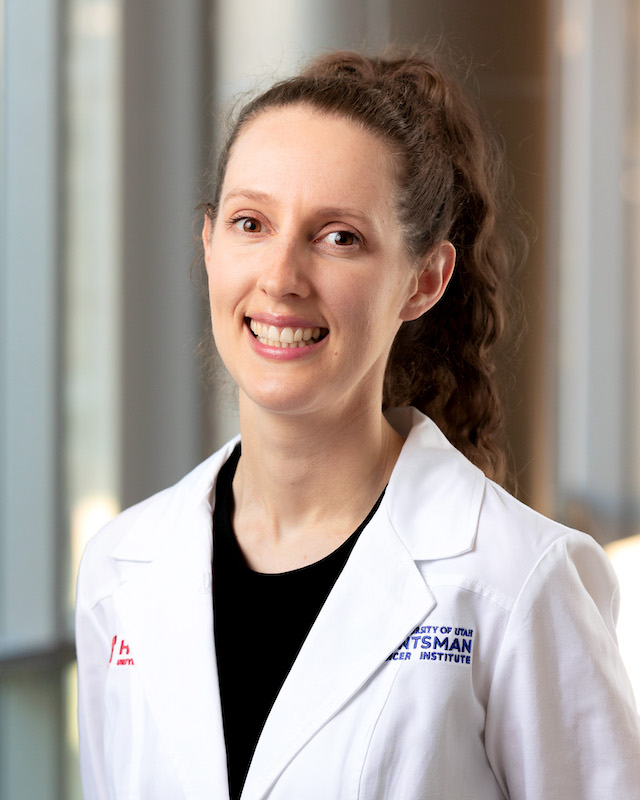 Molecular Biology Program
Education
B.Biotech. University of Tasmania
Ph.D. The University of Queensland
Research
The immune system plays a critical role in mediating a number of disease processes, including the development of cancers through immune suppression and autoimmunity by overzealous immune activation. Our lab is dedicated to investigating strategies that fine-tune the immune response to improve both treatment safety and efficacy for patients. We are particularly interested in the mechanism by which cancer immunotherapies, which have been shown to improve patient survival across multiple cancer types, cause a broad range of autoimmune side-effects. We interrogate clinical samples for biomarkers of irAE susceptibility and have developed unique preclinical models, such as novel transplantable tumors for use in autoimmune-prone mice, to further our understanding of immune regulation in these different disease contexts.
We have graduate student projects available that aim to understand; 1) whether immune checkpoint inhibitor-induced autoimmune side-effects may be inhibited without affecting the therapeutic response towards tumors, 2) combinatorial immunotherapeutic strategies to reinvigorate the anti-tumor immune response without initiating immune-related side-effects, and 3) the influence of environmental components (such as microbiome and diet) towards both anti-tumor immunity and autoimmunity. Together, these integrated immunological model systems will allow us to engineer better therapeutic strategies for clinical utility.
Dr. Young provides mentorship for high school students, undergraduates and graduate students both in the United States and in Australia. Her lab environment promotes independent-thinking, and encourages new areas of interdisciplinary translational research driven by collaborative opportunities.
References
Kang JH, Bluestone JA, Young A (2021). Predicting and Preventing Immune Checkpoint Inhibitor Toxicity: Targeting Cytokines. Trends in immunology, 42(4), 293-311.
Quandt Z*, Young A*, Perdigoto AL*, Herold KC, Anderson MS (2021). Autoimmune Endocrinopathies: An Emerging Complication of Immune Checkpoint Inhibitors. Annual review of medicine, 72, 313-330.
Lee JC, Mehdizadeh S, Smith J, Young A, Mufazalov IA, Mowery CT, Daud A, Bluestone JA (2020). Regulatory T cell control of systemic immunity and immunotherapy response in liver metastasis. Science immunology, 5(52).
Ngiow SF, Young A (2020). Re-education of the Tumor Microenvironment With Targeted Therapies and Immunotherapies. Frontiers in immunology, 11, 1633.
Young A, Quandt Z, Bluestone JA (2018). The Balancing Act between Cancer Immunity and Autoimmunity in Response to Immunotherapy. Cancer immunology research, 6(12), 1445-1452.
Stamatouli AM, Quandt Z, Perdigoto AL, Clark PL, Kluger H, Weiss SA, Gettinger S, Sznol M, Young A, Rushakoff R, Lee J, Bluestone JA, Anderson M, Herold KC (2018). Collateral Damage: Insulin-Dependent Diabetes Induced With Checkpoint Inhibitors. Diabetes, 67(8), 1471-1480.
Young A, Ngiow SF, Gao Y, Patch AM, Barkauskas DS, Messaoudene M, Lin G, Coudert JD, Stannard KA, Zitvogel L, Degli-Esposti MA, Vivier E, Waddell N, Linden J, Huntington ND, Souza-Fonseca-Guimaraes F, Smyth MJ (2018). A2AR Adenosine Signaling Suppresses Natural Killer Cell Maturation in the Tumor Microenvironment. Cancer research, 78(4), 1003-1016.
Vijayan D, Young A, Teng MWL, Smyth MJ (2017). Targeting immunosuppressive adenosine in cancer. Nature reviews. Cancer, 17(12), 709-724.
Reinhardt J, Landsberg J, Schmid-Burgk JL, Ramis BB, Bald T, Glodde N, Lopez-Ramos D, Young A, Ngiow SF, Nettersheim D, Schorle H, Quast T, Kolanus W, Schadendorf D, Long GV, Madore J, Scolyer RA, Ribas A, Smyth MJ, Tumeh PC, Tüting T, Hölzel M (2017). MAPK Signaling and Inflammation Link Melanoma Phenotype Switching to Induction of CD73 during Immunotherapy. Cancer research, 77(17), 4697-4709.
Young A*, Ngiow SF*, Madore J, Reinhardt J, Landsberg J, Chitsazan A, Rautela J, Bald T, Barkauskas DS, Ahern E, Huntington ND, Schadendorf D, Long GV, Boyle GM, Hölzel M, Scolyer RA, Smyth MJ (2017). Targeting Adenosine in BRAF-Mutant Melanoma Reduces Tumor Growth and Metastasis. Cancer research, 77(17), 4684-4696.
Ngiow SF*, Young A*, Blake SJ, Hill GR, Yagita H, Teng MW, Korman AJ, Smyth MJ (2016). Agonistic CD40 mAb-Driven IL12 Reverses Resistance to Anti-PD1 in a T-cell-Rich Tumor. Cancer research, 76(21), 6266-6277.
Young A, Ngiow SF, Barkauskas DS, Sult E, Hay C, Blake SJ, Huang Q, Liu J, Takeda K, Teng MWL, Sachsenmeier K, Smyth MJ (2016). Co-inhibition of CD73 and A2AR Adenosine Signaling Improves Anti-tumor Immune Responses. Cancer cell, 30(3), 391-403.
Ngiow SF, Young A, Jacquelot N, Yamazaki T, Enot D, Zitvogel L, Smyth MJ (2015). A Threshold Level of Intratumor CD8+ T-cell PD1 Expression Dictates Therapeutic Response to Anti-PD1. Cancer research, 75(18), 3800-11.
Souza-Fonseca-Guimaraes F, Young A, Mittal D, Martinet L, Bruedigam C, Takeda K, Andoniou CE, Degli-Esposti MA, Hill GR, Smyth MJ (2015). NK cells require IL-28R for optimal in vivo activity. Proceedings of the National Academy of Sciences of the United States of America, 112(18), E2376-84.
Young A, Berry R, Holloway AF, Blackburn NB, Dickinson JL, Skala M, Phillips JL, Brettingham-Moore KH (2014). RNA-seq profiling of a radiation resistant and radiation sensitive prostate cancer cell line highlights opposing regulation of DNA repair and targets for radiosensitization. BMC cancer, 14, 808.