Bioscience Graduate Programs
The Molecular Biology (MB) Program and Biological Chemistry (BC) Program are two complementary interdepartmental graduate programs at the University of Utah.

Biological Chemistry Program
Investigators span diverse disciplines and use chemical or physical approaches to biological problems

Three independent research tracks: Biochemistry, Chemical Biology / Medicinal Chemistry or Structural Biology / Biophysics
Choose from more than 70 principal investigators from the Departments of Biochemistry, Chemistry, Medicinal Chemistry, Molecular Pharmaceutics, Oncological Sciences, Pharmacology and Toxicology, and the School of Biological Sciences

Molecular Biology Program
Interactive, vibrant cross-campus community with a strong foundation in the modern biomolecular sciences

Seven interest groups:

Biochemistry / Structural Biology, Cancer / Cell Biology, Developmental Biology, Gene Expression, Genetics, Microbiology / Immunology, Neurobiology

Choose from more than 160 principal investigators from the Departments of Biochemistry, Human Genetics, Neurobiology, Oncological Sciences, the School of Biological Sciences, and the

Division of Microbiology and Immunology in the Department of Pathology
Program Comparison
---
There is extensive collaboration and overlap in training and methodology between both programs depending on the background of the students and the techniques employed to investigate biological systems. However, each program is distinct in its core curriculum and requirements.
Read our extensive program comparison for more information.
Prospective Students
---
Online Application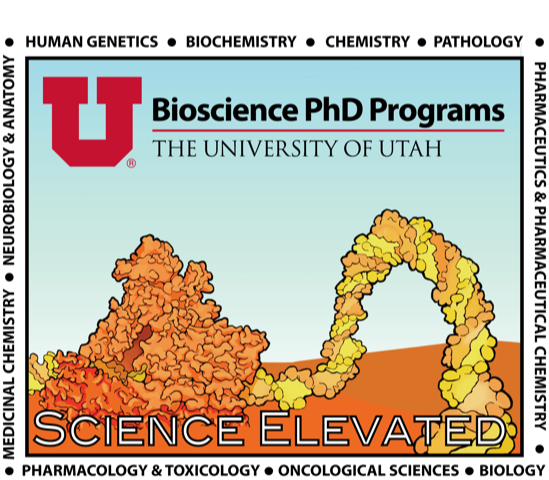 Faculty Research
---
With more than 190 participating faculty, students have a variety of choices to carry out cutting-edge research mentored by world-class scientists.
Explore the faculty profiles of our diverse research community!