Meet Aaron!
R. Aaron Rogers, Burrows Lab (Chemistry)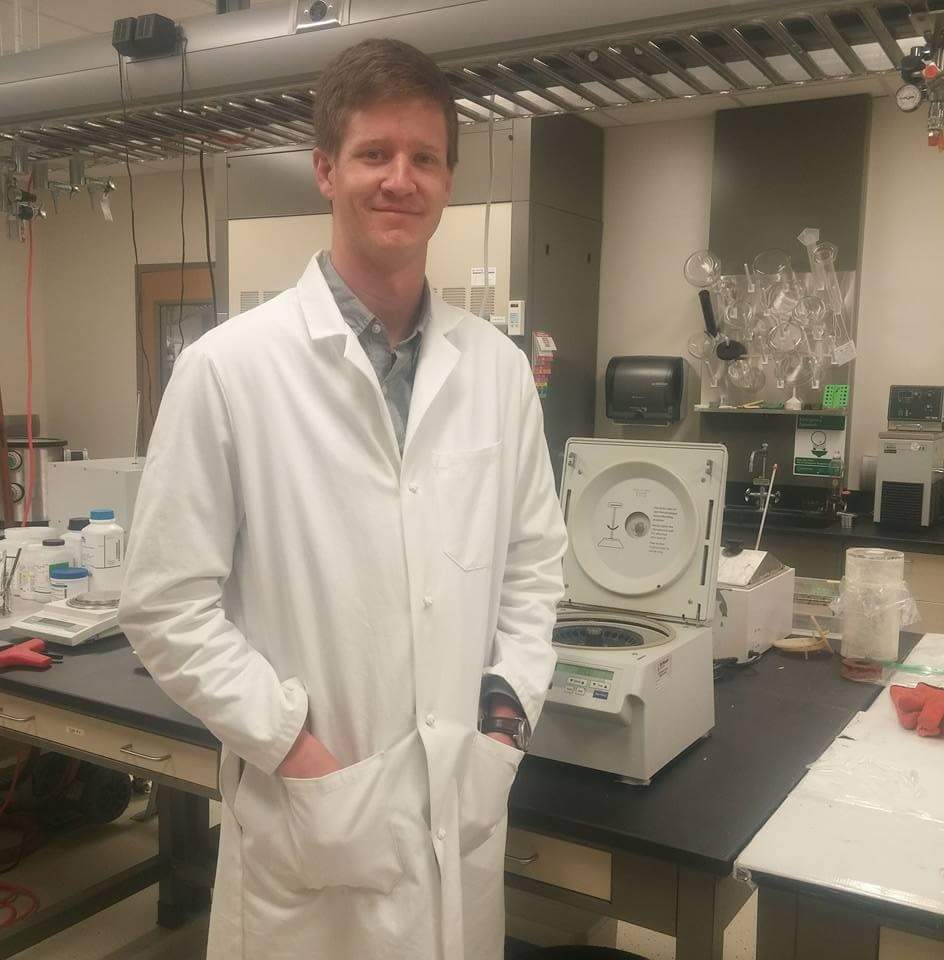 Where are you on your graduate school journey... close to defending? Defended?
I defended my PhD on March 7th 2019. I finished the program in ~4 years and 7 months exactly.
What are you planning to do after graduation? Industry? postdoc? other?
I got a job the day I defended at Dugway Proving Ground (US Army ATEC) with a defense contractor company called Jacobs Technology. I am a Project Scientist in the Chemical Test Division where we test Defense Materiel against Chemical Warfare Agents for the US military, NATO and other allies.
What has helped you get through to a successful graduate career?
On a professional level the mentorship I received from Prof. Burrows and our Research Asst. Prof. Aaron Fleming was essential. They helped me learn to steer my projects toward achievable goals, taught me how to write publications and trained me to think like a scientist. On a personal level maintaining a positive attitude, keeping my bonds to friends and having healthy creative hobbies were an integral part of my success in the program. Those things helped me achieve a work life balance I feel many science students lose along the way and I never felt overburdened or burnt out as a result.
Letter or Advice to my younger self? Do's and don'ts...
Do be social. Do know when enough work has been done for the day. Do know that science is challenging and failure is a part of the process. Do set realistic monthly or semester goals and don't worry about it if you don't always hit them.
Don't waste time with drama among colleagues and friends. Don't pretend you know better. Don't let your ego get in the way of a lesson or learning experience. Don't forget to read as much as you can!
References to publications
https://scholar.google.com/citations?user=azDXKFYAAAAJ&hl=en&oi=sra
Tell me a little about yourself.
My name is Aaron Rogers and I am from Amarillo, TX. I received my B.S. in Chemistry in 2012 from Texas State University and my M.S. in Chemistry from the same school in 2014. I was initially interested in physical chemistry and various types of spectroscopy as applied to photochromic molecules such as spiropyrans when I was an undergraduate. Upon entering my M.S. program, I became more interested in new types of mass spectrometry that can be applied to photochemical systems. Over the two years I studied photochromism and mass spectrometry as an M.S. student, I became increasingly enthralled with biological systems, which led me to look into the University of Utah's Bioscience PhD programs. My passion remains in spectroscopy and mass spectrometry, but now I am pursuing research involving DNA non-canonical structures. This allows me to grow my strengths in those areas, as well as being involved in translational science as it applies to modern medicine. Out of seven excellent PhD training opportunities I was accepted for, Utah became the clear choice for the reasons mentioned above and I do not in any way see the other programs having benefited me in the same capacity that the Biosciences PhD programs have.
Tell me about your lab. What do you study?
The primary focus of our research in the Burrows laboratory has always been DNA damage. Initially, our lab developed techniques to interrogate the importance of oxidative DNA lesions, primarily that of guanine, but as of late has evolved to encompass everything from cell biology to rigorous biophysics of DNA non-canonical structures called the Guanine quadruplexes and the cytosine i-motif. As a student entering the Burrows laboratory, I was tasked with studying the biophysical stability and structure of the cytosine i-motif. I employ a wide variety of chemical techniques from bromination and oxidation reactions with cytosine and guanine in DNA, respectively, which aim to differentiate nucleobase microenvironments and susceptibility to oxidative damage and how they may play a role in gene expression. Our lab is vertically integrated in the sense that we start at the single nucleotide level and work our way up to the cellular level. We are capable of everything from organic synthesis, to cancer biology, and the wide variety of research techniques enables our students to take their projects in directions that very few laboratories in the world are able to pursue. With such a diverse set of research tools available, our students have enjoyed immense success in both graduate training and professional careers that set us a world apart in our developed repertoire enabling a wide range of future opportunities.
Why did you choose to join your lab?
I primarily chose my laboratory because it enabled me to use my prior knowledge of spectroscopy and mass spectrometry and couple it with the most advanced techniques in molecular biology. As a chemist, these options are rare and I saw the most potential for skills development. Furthermore, my mentor is an amazing and highly regarded scientist and her guidance as well as that of other senior lab members has given me the personal training experience I had always hoped graduate school would bring. Dr. Burrows is an outstanding leader and her experience is an invaluable reference I will always be thankful for. Our research assistant professor, Dr. Fleming, also provides invaluable laboratory experience that no other lab I have ever interacted with can offer where someone with over a decade of knowledge in hands-on laboratory techniques is just a simple 15 foot distance from my bench. Overall, my chosen laboratory has brought me a wealth of freedom and decades of experience that one simply cannot find anywhere else.
Why did you c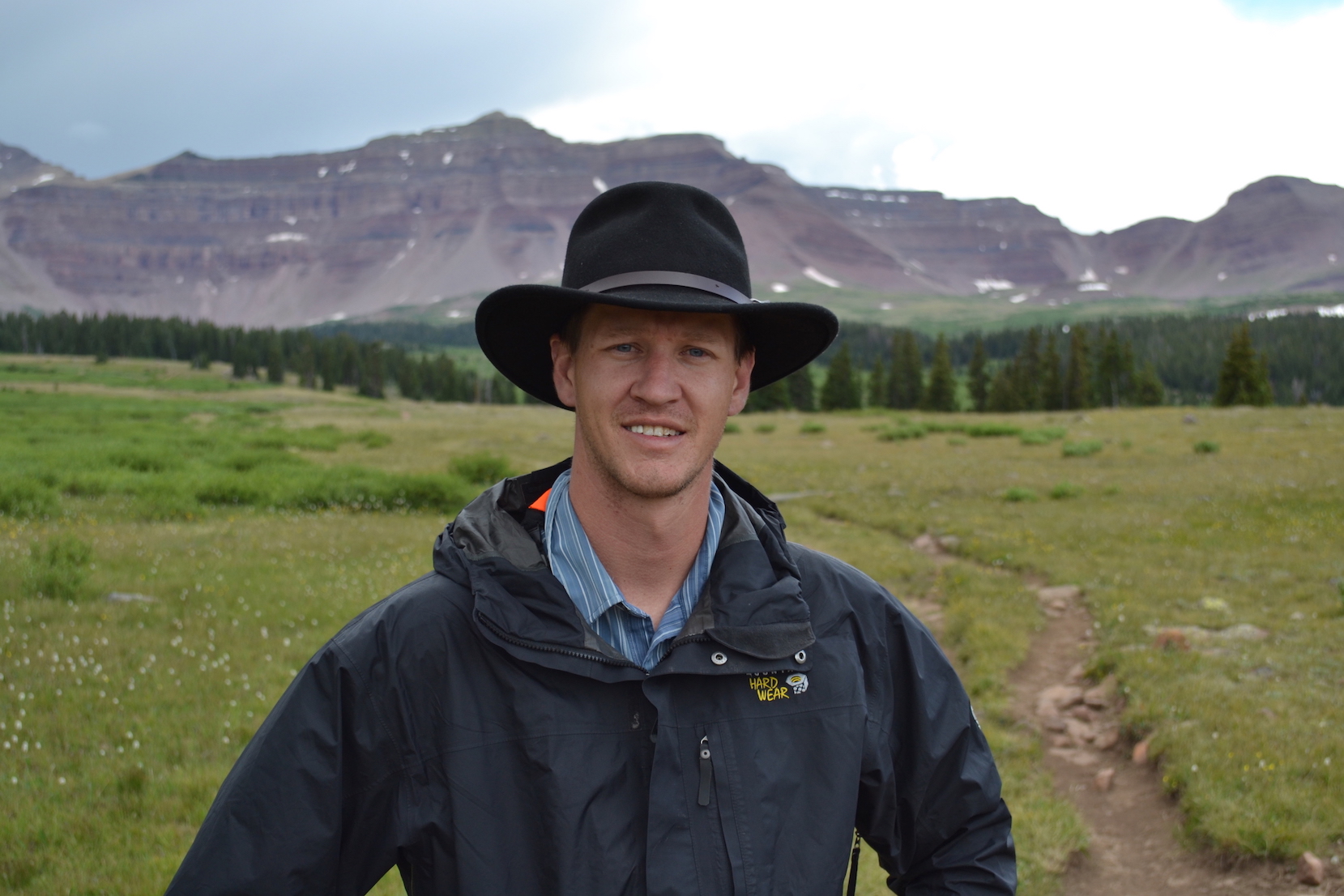 hoose the U for graduate school?
I chose the U because of the wide-ranging options afforded by the Biosciences umbrella program. There are very few academic options that enable a student to choose an area of expertise for graduate level training like there is here at the U, and the collaborative environment I witnessed when I visited was unparalleled among the seven schools in which I interviewed. The U offered the most comprehensive set of options for PhD level training as well as an excellent first year curriculum that enabled me to rise to the challenges of chemical biology and provided the necessary background to excel in biologically oriented chemistry. It was very clear to me that my chances of being successful at the PhD level were greatest here at the U and it was no difficult choice to take advantage of that opportunity.
What do you like the most about living in Salt Lake City?
My favorite thing about Salt Lake City is first and foremost the totally surprising vibrant community here. Contrary to popular belief, our community is comprised of people from all over the world, all walks of life, many of whom have become friends that will last a lifetime. I have experienced a world that I never knew existed with many people to share all of my interests with from good beer and food to outdoor adventure in the extremely beautiful and inspiring Utah landscape. If one ever needed to live somewhere that fosters creativity and offers an excellent quality of life, Salt Lake City is it.
What do you like the least?
My least favorite thing about Utah is that I don't know what I will do when I must leave such a beautiful place. We get spoiled here, with all of the opportunities for extra-curricular activities, that I fear moving somewhere after my PhD training will never be quite as cool as this place. Our lifestyle is addicting and the incredible academic atmosphere and inspiring outdoor adventures within a few hours' drive is something that I wish I wasn't so attached to!
What do you like most about being a graduate student?
My favorite thing about being a graduate student is the fact that I live in an amazing place, surrounded by amazing people and pursue my passion of biological chemistry. Also, the seminars we have all over campus are always engaging and most of the time have FREE FOOD! Doesn't get much better than expanding your horizons with a slice of pizza from The Pie!
What types of things do you do outside of class and lab?
My hobbies include fly-fishing, snowboarding (the best on earth!), hanging out with my incredible group of friends, camping, rock climbing, hiking in the mountains after a long day at work just a mile from my office, sport shooting, playing music and finding the latest fresh beer from one of the many amazing breweries here in town. I also love to cook, and the diverse community here means I ca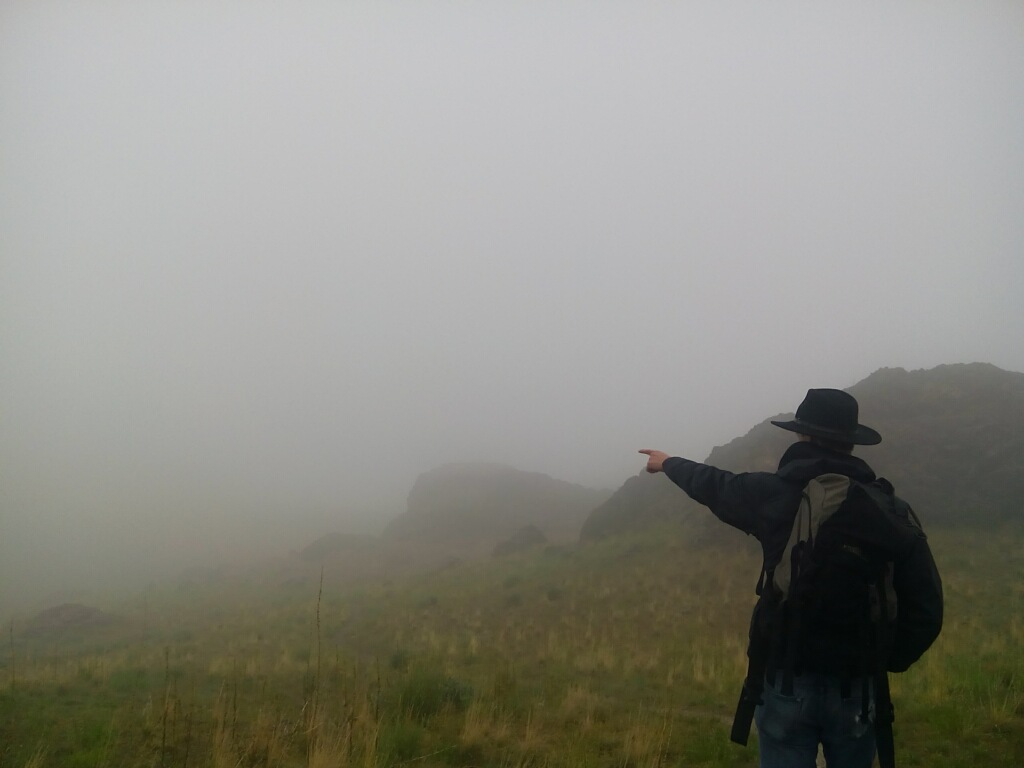 n find anything I need for my next amazing (or sometimes not so amazing) dish!
What does a typical weekend look like for you?
I go camping as often as possible but I also enjoy a good Sunday Netflix binge with friends or cooking an overly involved meal that will feed me for the next week. If I plan well, our airport is an international hub so I can also take a flight somewhere to see my family if I want to for a reasonable cost or I sometimes do meditation retreats at the apartment with my cat.