Meet Anne!
Anne Martin, Williams Lab (Neurobiology)
Tell me a little about yourself.
I'm a student from the Southeastern US. I received my bachelor's degree in Graphic Design from the University of Georgia in 2007 and was a professional graphic designer for four years before attending the University of Tennessee for three years working towards a Biochemistry and Molecular Biology degree. I applied early to graduate school and was accepted to Utah. I'm interested particularly in the molecular biology of neuroscience and joined the Neurobiology and Anatomy department after my first year.
Why did you choose the U for graduate school?
The Bioscience pool of faculty to choose from is huge here! I wasn't sure what I wanted to study when I first arrived and so I benefited from rotating with a diverse set of researchers. Having also spent my full life in the eastern US I was excited to go west to explore.
Tell me about your lab. What do you study?
Neurons make specific types of synapses with particular partner neurons. We study the molecular mechanisms behind how this synapse specificity occurs. Specifically, we focus on cell adhesion molecules like cadherins and kirrels and how they contribute to this process within the hippocampus, the center for learning and memory in the brain.
Why did you choose to join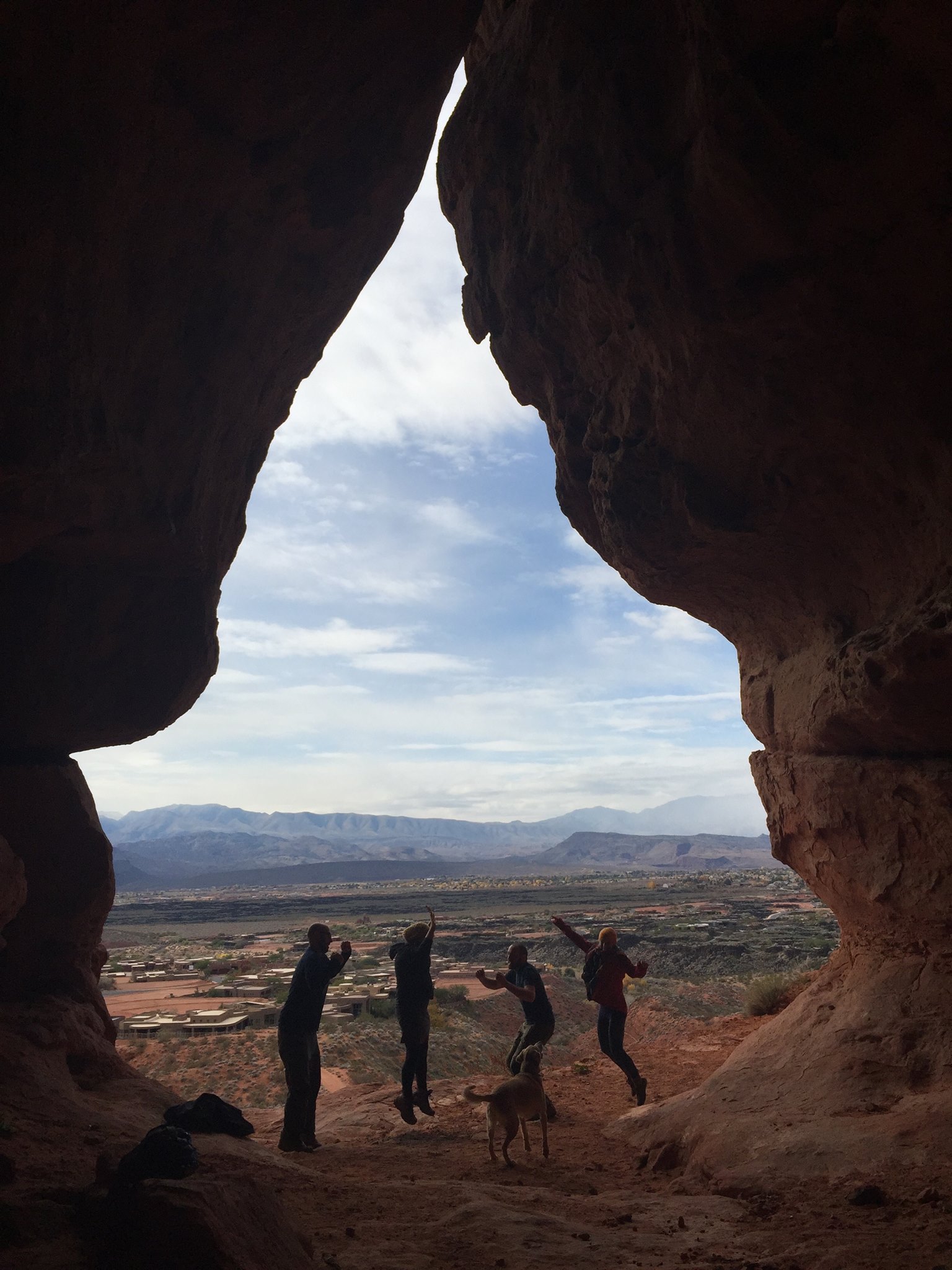 your lab?
I chose my lab because it checked all of the boxes for me. Great people, great question, and great opportunity!
What do you like the most about living in Salt Lake City?
The climate, the mountains, the proximity to national parks.
What do you like the least?
The inversion. But luckily it isn't around except in winter.
What do you like most about being a graduate student?
The freedom to explore and become an expert in my research area. Exposure to new and exciting ideas. But most of all, that moment when you discover the answer to scientific question and no one else knows it but you.
What do you like the least?
Those rare days when you work six hours on an experiment only to find at the end of the day that an error from the morning is going to destroy everything. Those are bad days, but highly educational days.
What types of things do you do outside of class and lab?
Reading, hiking with my husband and puppy, exploring the West, gardening, gaming, making artwork, or working on my science design website vizsi.com.
What does a typical weekday look like for you?
Part of what I love about being a graduate student is the day-to-day variety of work that I do. I try to always get into lab before 10am and I might have a day full of experiments at the bench, or analysis on the confocal microscope, or more likely a mix of the two. It's likely there is some kind of meeting, be it our lab meeting or RIP or some sort of committee meeting. Most days I spend at least some time either providing feedback for a colleague's paper/grant application or working on my own. Collaboration is high at the U. Typically I leave between 6 or 7 and head home on the bus. I might go for a run with my pup and then cook dinner. Afterward it's time for hobbies or reading papers or just relaxing in front of House of Cards or Game of Thrones.
What does a typical weekend look like for you?
First, my husband and I will take out the puppy for a spin each day on either a hike or a trip to the dog parks. Then we'll either spend the day working on home renovation projects, or occupied by our hobbies, or I might need to jet into lab to take care of a project.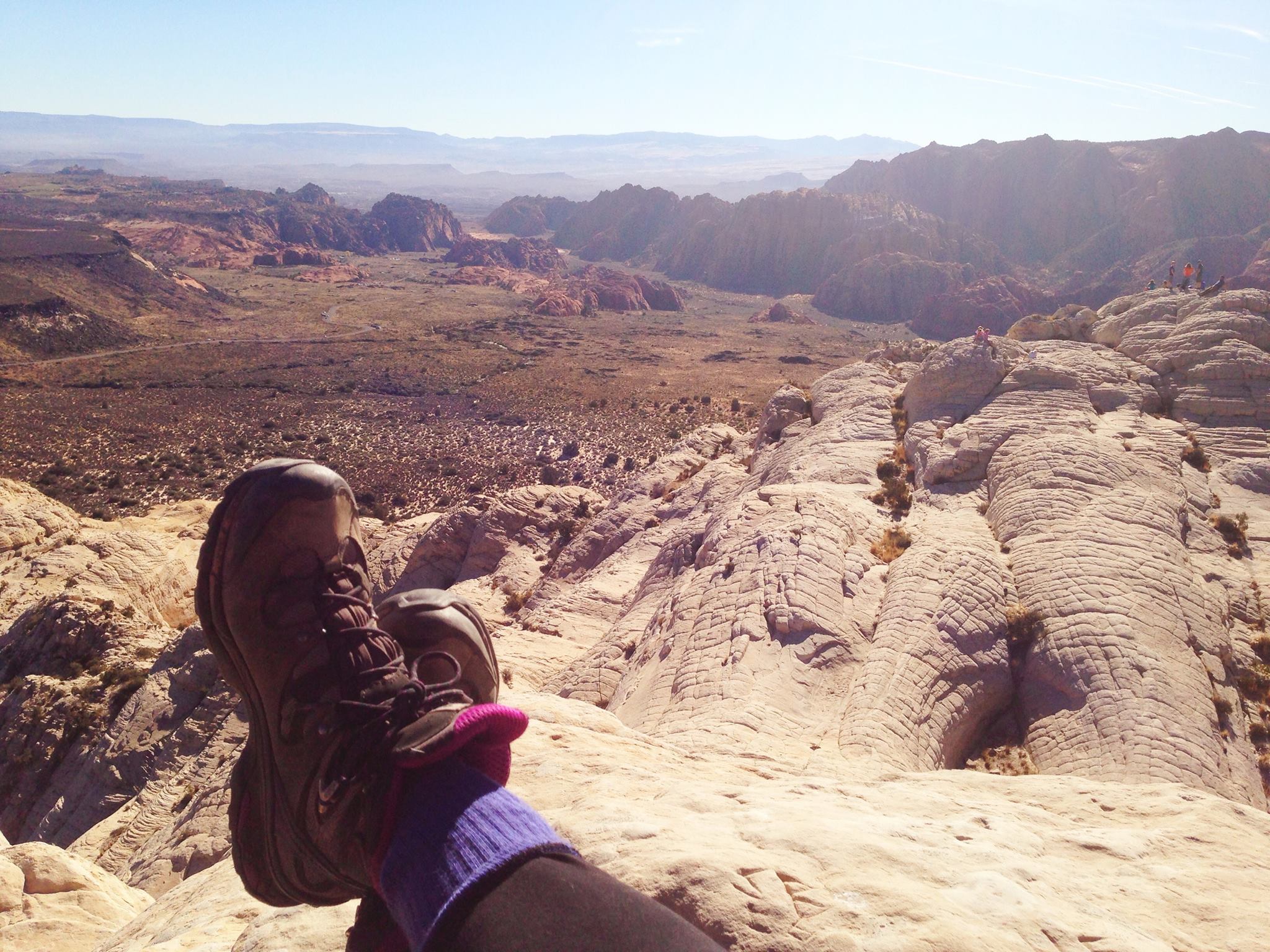 What advice would you give to someone applying and interviewing for graduate school?
Understand that no one will tell you what to do from here on out, nor will anyone hand you perfect projects to work on. Instead, you have to drive discovery and drive your own opportunities. You also have to take advantage of the resources around you and craft the graduate career you want. Spend time fostering relationships with faculty, post-docs, undergrads, and friends. At one point or another, you'll all need each other. Finally, approach each new experience with enthusiasm, think long term, and embrace the unknown.