Meet Clay!
Clay Carey, Elde Lab (Human Genetics)
Tell me a little about yourself. Where are you from, what degree(s) do you have? What are your interests?
I am originally from rural northern California, where I earned my Bachelor's degree in cellular and molecular biology at Humboldt State University. I worked for two years as an industrial wastewater inspector before deciding to go to grad school. My academic interests are in evolutionary genetics, particularly in linking molecular protein evolution to broader phenotypes.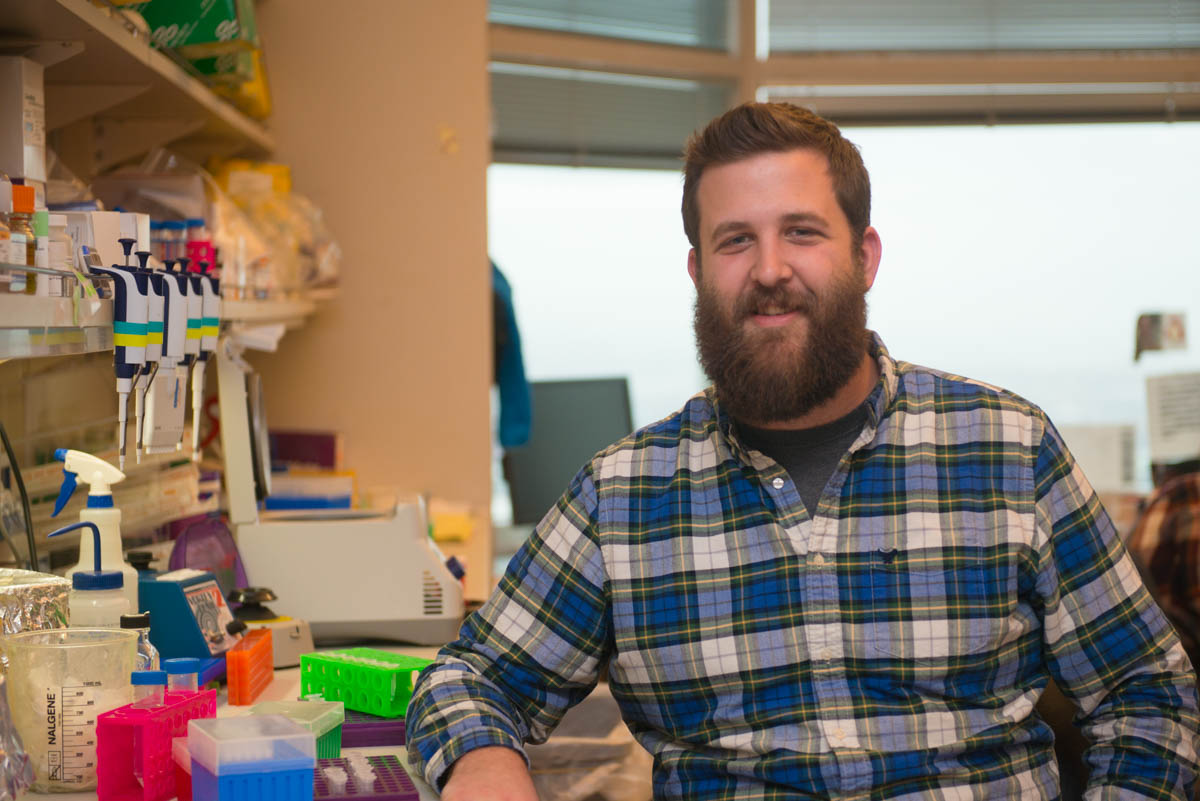 Tell me about your lab. What do you study?
The Elde lab studies evolutionary biology at the interface of pathogens and the hosts they infect. These protein-protein interactions can lead to 'evolutionary arms races' where hosts and pathogens must rapidly adapt and counter-adapt to each other. My research focuses on how receptors in the mammalian gut have evolved in response to challenge by disease-causing bacterial toxins.
Why did you choose to join your lab?
I was drawn to the Elde lab because of the unique mix of experimental molecular biology and bioinformatics to answer questions about evolution.
Why did you choose the U for graduate school?
I was impressed by the academic culture. The PIs are highly collaborative and provide the students with plenty of feedback. I was also encouraged by how happy and engaged the grad students seemed.
What do you like the most about living in Salt Lake City?
I love living in Salt Lake City because it has all the advantages of a big city without the big city stress. You can choose to get around any way you like: walking, driving, biking or public transit are all viable options.
What do you like most about being a graduate student?
I used to work at jobs where I would 'clock-in' and 'clock-out' every day at the same time. Now I work mostly independently on my own projects with a flexible schedule and I don't think I could ever go back.
What types of things do you do outside of class and lab?
I like to spend as much time as possible outdoors. In the summer you might find me hiking and camping in the nearby Uinta mountains, in desert canyons in the spring and fall, and skiing the Wasatch mountains in the winter.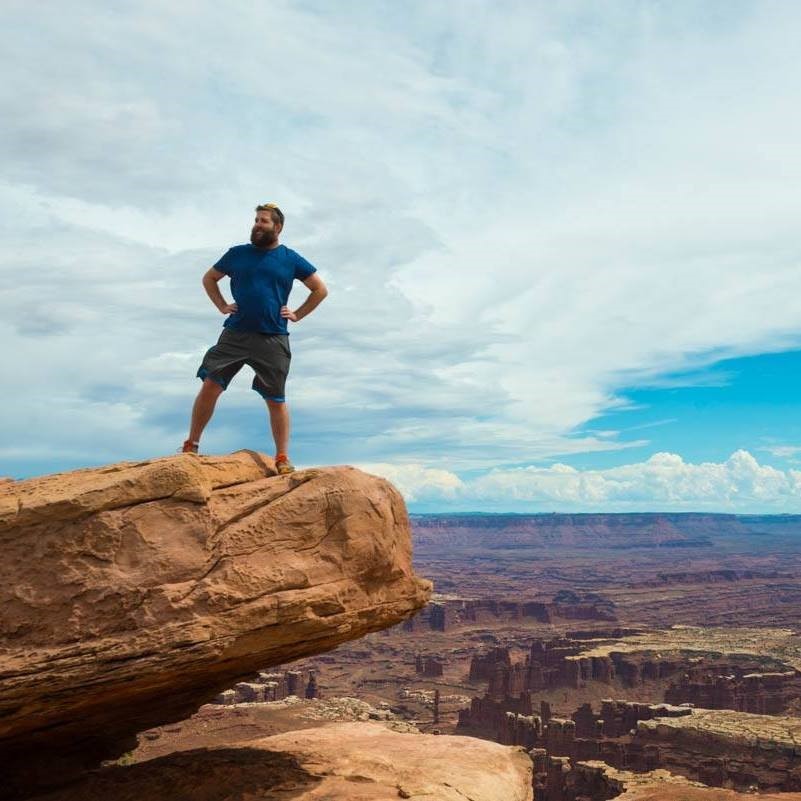 What does a typical weekday look like for you?
Of course the majority of my time is spent working on and maintaining my experiments in lab, but there are almost always other things going on. We have seminars from faculty and students, different interest group presentations, and more informal gatherings where everyone in the department can socialize.
What does a typical weekend look like for you?
Every weekend is different! Sometimes I will be in lab all day Saturday and Sunday, other times I will spend the whole weekend exploring our incredible Utah wilderness. I like to spend winter Sundays skiing at snowbird.
What advice would you give to someone applying and interviewing for graduate school?
Ask questions. Science is all about asking and answering questions. You can show that you are serious about your future career by asking your interviewers about their research.