Meet Dani!
Dani Johnson, Bhaskara Lab (Oncological Sciences)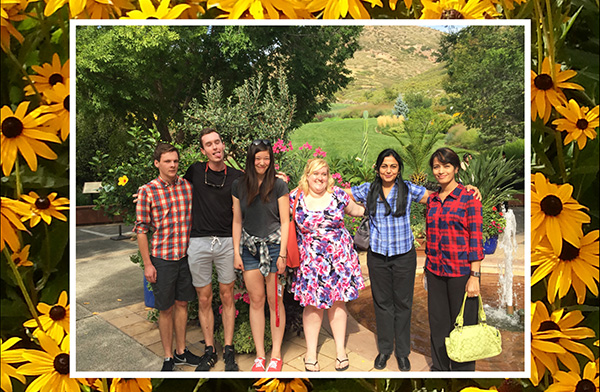 Tell me a little about yourself.
I grew up all over the Midwest, but primarily in Wisconsin. I went to Arizona State for my undergraduate degree and received a BS in Anthropology with a minor in Biological Sciences. Broadly, my research interest is in translational research/medicine.
Tell me about your lab. What do you study?
I am in the Dr. Srividya Bhaskara Lab in the Oncological Sciences department at the Huntsman Cancer Institute. Our lab is interested in the role of Histone Deacetylases (HDACs) in DNA damage/repair and transcriptional stability. More specifically, I am interested in the effects of HDAC inhibition on DNA repair in lymphoma and leukemia.
Why did you choose to join your lab?
I chose the Bhaskara Lab because Vidya is a very hands-on mentor. I wanted to be in a smaller lab with more one-on-one time with my mentor. I was also very interested in the field of DNA damage, and Vidya is one of the only investigators who studies DNA damage here at the U and she is really becoming a leader in the field of HDACs and chromatin.
Why did you choose the U for graduate school?
Initially I chose the U because of their Human Genetics program, but like most students, my interests evolved as I went through rotations and I ended up in the Oncological Sciences program, which is also top notch! I really liked the openness of the "umbrella" molecular biology program which allowed me to explore other interests before choosing a lab.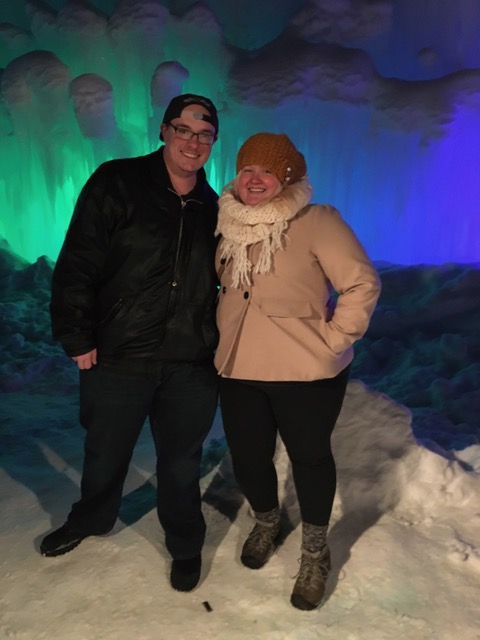 What do you like the most about living in Salt Lake City?
I like the vast number of things to do. Having grown up in small towns I have always loved going to bigger cities and experiencing all they have to offer. I have visited the Leonardo Museum, the Natural History Museum, and the Red Butte botanical gardens (the picture of my lab was taken at Red Butte). I have gone to see the symphony perform a number of times and been to at least one Comic Con a year. If you venture out of SLC to the Park City/Midway area there are "Ice Castles" (see picture) as well as the Sundance Film Festival during the winter. Some of my "bucket list" activities are to see a Broadway show downtown and to watch a Utah Grizzlies hockey game.
What do you like most about being a graduate student?
I think the best part about being a grad student is being able to go to lab/work every day and perform a new experiment or make a new discovery, especially in cancer research, when those new discoveries may provide treatments for patients in the future.
What does a typical weekday look like for you?
Most weekdays I am in the lab from roughly 9-5. Some days I have classes such as RIP or Journal Club, but typically I spend most of my day working on experiments.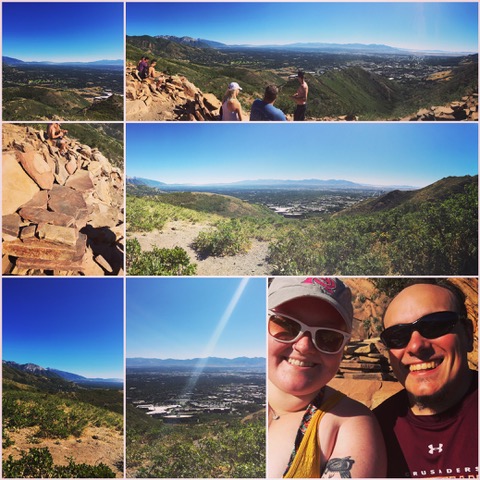 What does a typical weekend look like for you?
Most weekends I spend at least some time in the lab, usually I go into the lab on Saturday and take all day Sunday for myself. Sometimes, there are time points or cells that need to be split, though. When I am not in lab I tend to binge watch new Netflix shows, especially in the winter as I am not a skier or snowboarder. In the warmer months, I like to spend more time outside. There are hundreds of hiking trails around the valley and they all have amazing views! The photo collage of the hike is from a hike called the Living Room and the trailhead is right here on campus!