Meet Jerry Duran!
Jorde Lab (Human Genetics)
When I think about the reasons I choose Utah to come to graduate school. I have to try to remember what I was feeling in the moment. What made me believe in Utah, the faculty here, the staff, facilities, the city, culture, and what adventures could I go on what wonder would I find. Picking graduate school for me was not just who had the most Nobel Laurates, or the most money invested in research, where could I graduate the fastest. It was about the whole picture, just like the schools want us to be wholesome. Individuals that can accept defeat not as a dead end but as a cul-de-sac to maneuver out of finding the most logical way to where you are trying to get. I was looking for the program that could guide me through these obstacles, train me to be an independent thinker, and when combined with the science community as a whole, the UofU was the best all-around package. So, when I am asked why I choose Utah, it was my instinct following my passion for everything that matters to me in life.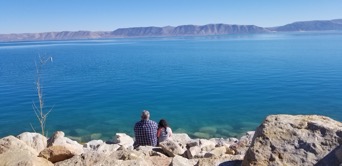 The reasons I choose Utah…
Every faculty, staff, or graduate student I met was not discouraging about having a family and going to graduate school was too complicated. "The bioscience community support was overwhelming". The faculty took graduate training very seriously.
The program did not make it a competition to be the smartest, it was always about diversity.
Lab rotations: I wanted lab rotations that have an association with a medical school.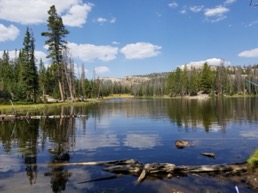 There are a plethora of training programs and opportunities within the bioscience community.
There were 15 Health Science Cores, 10 Huntsman Cancer Center Cores, and 10 University Cores all with service lab capability.
The program office staff, most important ladies at U.
The University married student housing was cheap, all bills paid and had a bus to and from campus from 6am-12pm M-F, but a 20-minute walk from upper campus.
This was a great city for families, lots of parks, weekend activities, farmers markets; students get 10% off Harmons grocery store on Thursday's.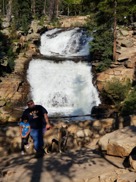 I can get out every day of the week if I wanted. Hiking is right behind upper campus, fishing is a 15-minute drive from campus to the nearest lake, 30 min to the nearest lake for boating and swimming, 35 min to the nearest river, and 20 minutes up one of the canyons and get away from the city.
There was no shortage of the wonder. There are 43 state parks, 5 National Parks, 7 National monuments, including everything from the painted desert (Grand Stair Case Escalante home to Calf Creek Falls) to 11,000ft mountain lakes (Butterfly Lake in the Uinta's)
Did I mention the fishing every day, Idaho there is Salmon, Steelhead Trout, Utah there are endless blue ribbon waters. For me this was simply knowing that I could find peace and quiet easily. A place to lose the stress that is graduate school and enjoy the fruits of the land.
At the end of all these my heart told me this is right where I belong.