Meet Erica Hastings!
Sigala Lab (Biochemistry)

Tell me a little about yourself. Where are you from, what degree(s) do you have? What are your interests?
I'm from a tiny town in Indiana (Warsaw) and I went to the University of Michigan for a degree in chemical engineering (Go Blue!). I never imagined coming back to school, especially for a PhD but after working on vaccines in Washington DC at the NIH this seemed like a good idea. And I don't regret it yet.
Why did you choose the U for graduate school?
Honestly, I was deciding between here and another school out west and even though that school was more popular, I felt better here. I felt good when I interviewed and I could tell that the PIs and the administration and the older students really cared about me. I fluctuated back and forth for a while and every time I decided that maybe I should go to the other school I didn't feel good about it. I'm so happy I took the leap and came to Utah.
Tell me about your lab. What do you study?
I just joined Paul Sigala's lab in the Biochemistry Department. We study different pathways in the malaria parasite, Plasmodium.
Why did you choose to join your lab?
I met Paul at my interview weekend while I was completely overwhelmed with basic science talk. He told me that a chemical engineering background is a strength - not a weakness, which helped my self-esteem throughout the interview weekend. When it came time to choose rotations, I didn't know much about his work but I knew he would be a good mentor. I'm not a very even-keeled person and I knew within my time getting a PhD I would be very sad or stressed about something at some point. I also knew that Paul wouldn't leave me hanging, he'll always be right around the corner to help me troubleshoot. Also, I love his lab – we're like a little family and that's exactly what I need to do my best work. And the Plasmodium parasite is super interesting.
What do you like most about living in Salt Lake City?
I love that we live in a city but that we're so close to the mountains. Every weekend someone wants to go camping or skiing or hiking or biking and I love being 20 minutes away from it all. I moved from the east coast and I never realized how fast paced everything was over there. Lots of traffic and lots of rushing around and this part of the world just seems more relaxed and comfortable. Also, the cost of living is MUCH cheaper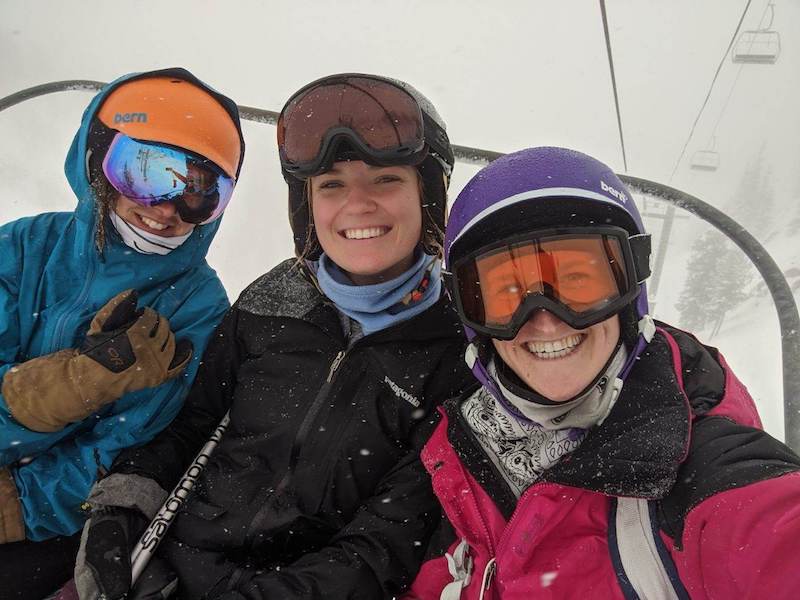 What do you like the least?
The pollution can be frustrating especially when you're trying to exercise outside. Also, the closest Dairy Queen is 20 minutes away and I cannot be bothered.
What do you like most about being a graduate student?
I'm only a year in but I really like the flexibility. After working for a couple years, I think it's super awesome that now my schedule is completely up to me. Everything I'm doing is working toward something I want.
What types of things do you do outside of class and lab?
When we're not in quarantine I play A LOT of soccer. I also try to run at least three times a week. In the winter I ski and in the summer I hike. And I also sit on the couch and watch lots of movies with my roommates.
What does a typical weekday look like for you?
There hasn't been a "typical" day since the beginning of March. But before that I would try to get to school around 8:30 am for class/lab. I would eat lunch with my friends and I would be home around 5:30 or 6 pm and do some kind of exercise.
What does a typical weekend look like for you?
I like taking my time with my coffee on weekend mornings, which is why being so close to the mountains is so awesome. In the winter I can hang out at home in the mornings and then be at a ski resort by 11 am for skiing all afternoon. I've been told that once I start full time in my lab, I may be working for a couple hours on the weekends but I actually enjoy quiet/empty labs sometimes.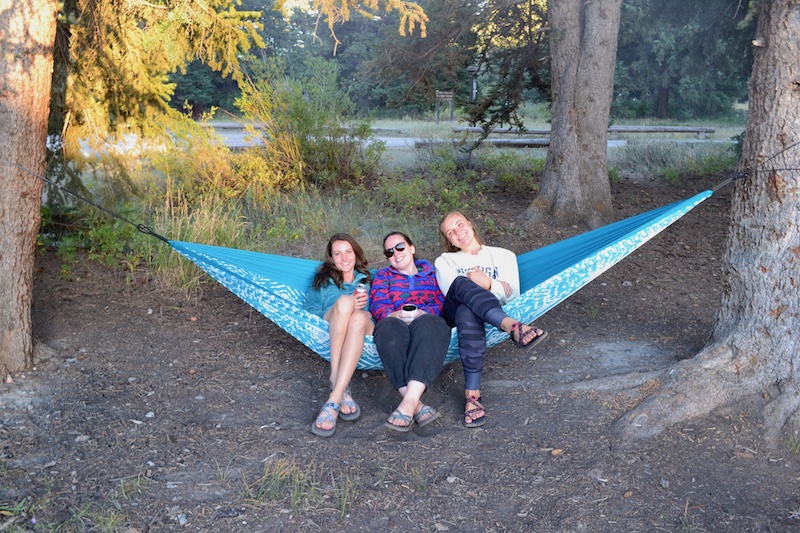 What advice would you give to someone applying and interviewing for graduate school?
I think it's important to be passionate about your research but I think it's even more important to be in an environment where you're supported and appreciated. I love my project and how it makes me brainstorm new ideas but I especially love the people that I'm around. I also really value the fact that I'm surrounded with things I like to do when I'm not in the lab. I can be outside every day after school/work.