Meet Paige Elaine Eberle!
Leffler Lab (Human Genetics)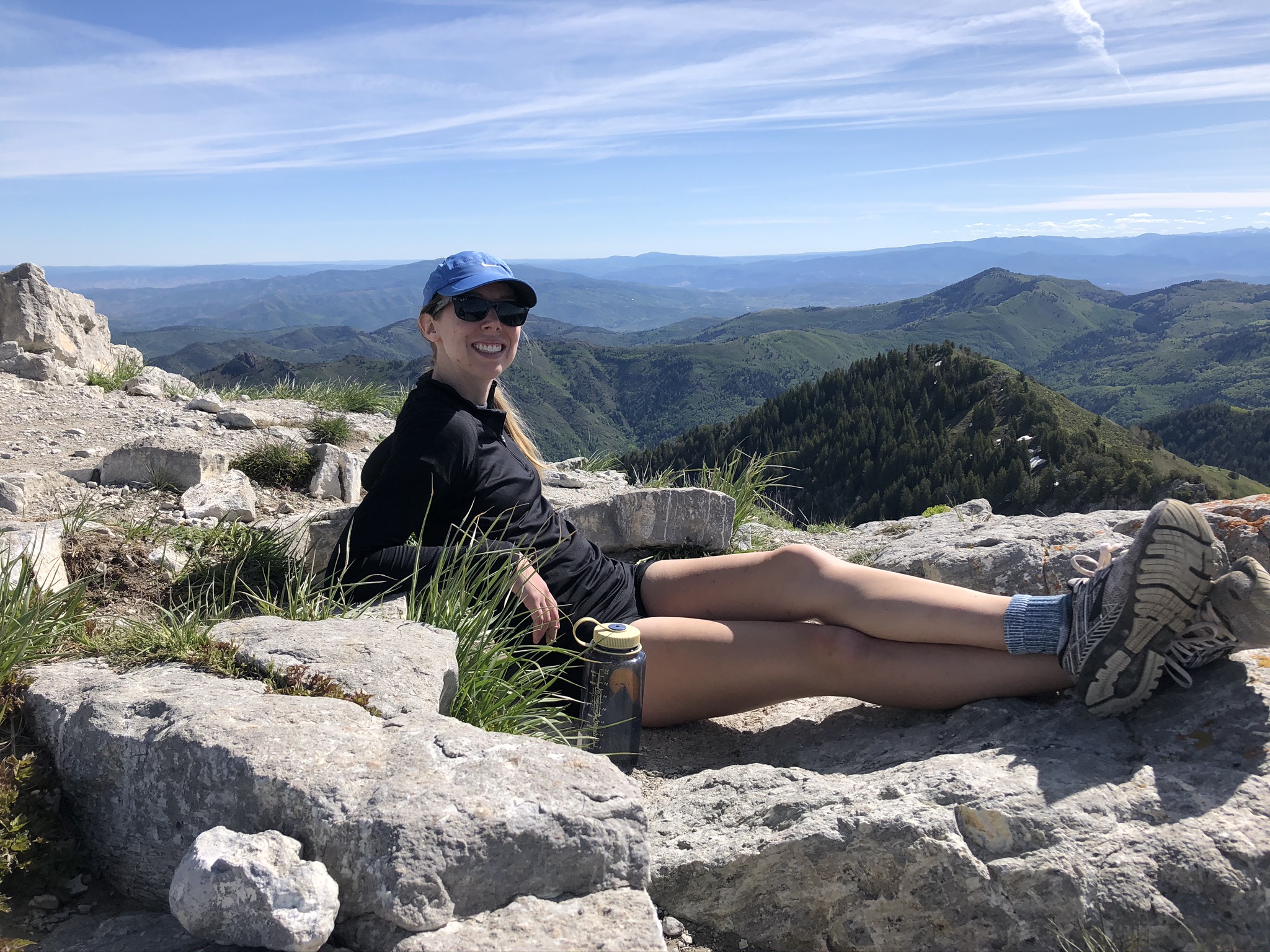 Tell me a little about yourself. Where are you from, what degree(s) do you have? What are your interests?
I grew up in Broken Arrow, Oklahoma. I went to the University of Oklahoma for my freshman year of college, but I transferred to Oklahoma City University my sophomore year due to better research and athletic scholarship opportunities. I was a collegiate rower and soccer player. I graduated from college in December 2018 with a Bachelor of Science in Cellular and Molecular Biology and a minor in Chemistry. In undergrad, my research was studying synaptic transmission in C. elegans. My research interests now include the study of genomics and disease.
Why did you choose the U for graduate school?
I chose the U for graduate school because I felt like, despite the challenges of graduate school, the students were really happy here. There was also a strong sense of community and support. Outside of academics, the location of the school was a big plus.
Tell me about your lab. What do you study?
I joined Ellen Leffler's lab in the department of Human Genetics after completing a fourth rotation. My project will be studying admixture in different primate species and its effect on malaria susceptibility.
Why did you choose to join your lab?
I chose to join Ellen's lab for many reasons. She was extremely supportive during my rotation especially with Covid19, and I found the projects to be really interesting. The projects are also in a field I have never worked in or studied, but I liked the idea of taking on something completely new and all of the learning opportunities that would come with it. I also enjoy the atmosphere of smaller labs.
What do you like most about living in Salt Lake City?
I like how close we are to the outdoors. It's a twenty-minute drive at most to get to the mountains for hiking, climbing, or skiing. We are also within a four-hour drive to several national parks in and out of Utah. I also like how we are in a city without it actually feeling like a city. There is a sense of community here.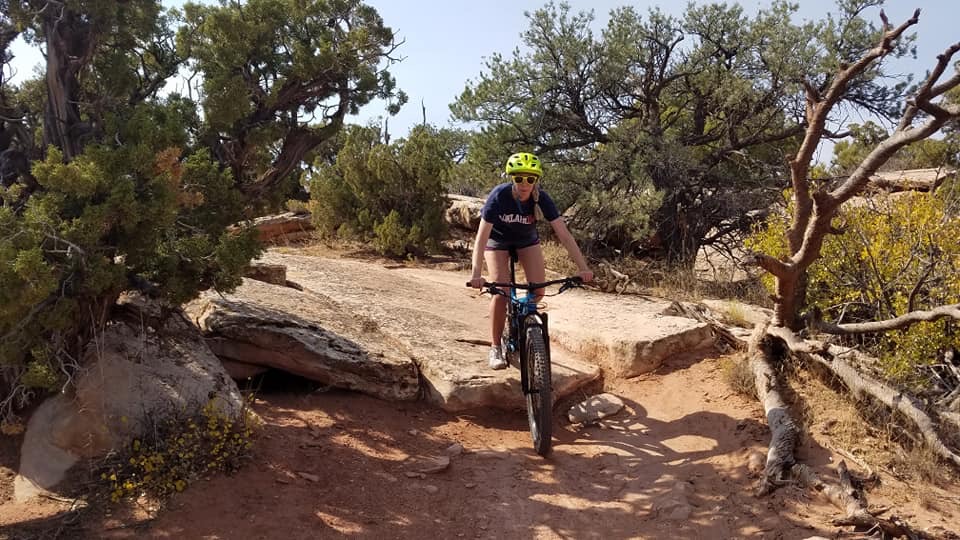 What do you like the least?
The thing I like the least about Utah is the drivers.
What do you like most about being a graduate student?
What I like most about being a graduate student is the opportunity to meet new people. Already, I have met several people who work in and out of my field and built up connections with them.
What types of things do you do outside of class and lab?
Outside of class and lab, I spend a lot of my time in the outdoors hiking, climbing, skiing, or running. However, I want to start learning how to mountain bike and get into paddling!
What does a typical weekday look like for you?
A typical weekday for me starts around 7 am. I check emails, drink my coffee, and have breakfast. I usually spend the mornings working on writing grants, reading papers for lab, or doing journal club meetings. After lunch, if I do not have any meetings, I spend the afternoons analyzing my data. I'm typically finished with lab work by 4:30 and have the evenings to relax or do whatever I like.
What does a typical weekend look like for you?
A typical weekend is spent in the mountains regardless of the season. Some weekends are day trips and others are weekend-long trips to areas of southern Utah or national parks in the surrounding states. If I am not in the mountains though, I spend the weekend relaxing at home, trying new recipes, playing with my cats, or watching a good movie.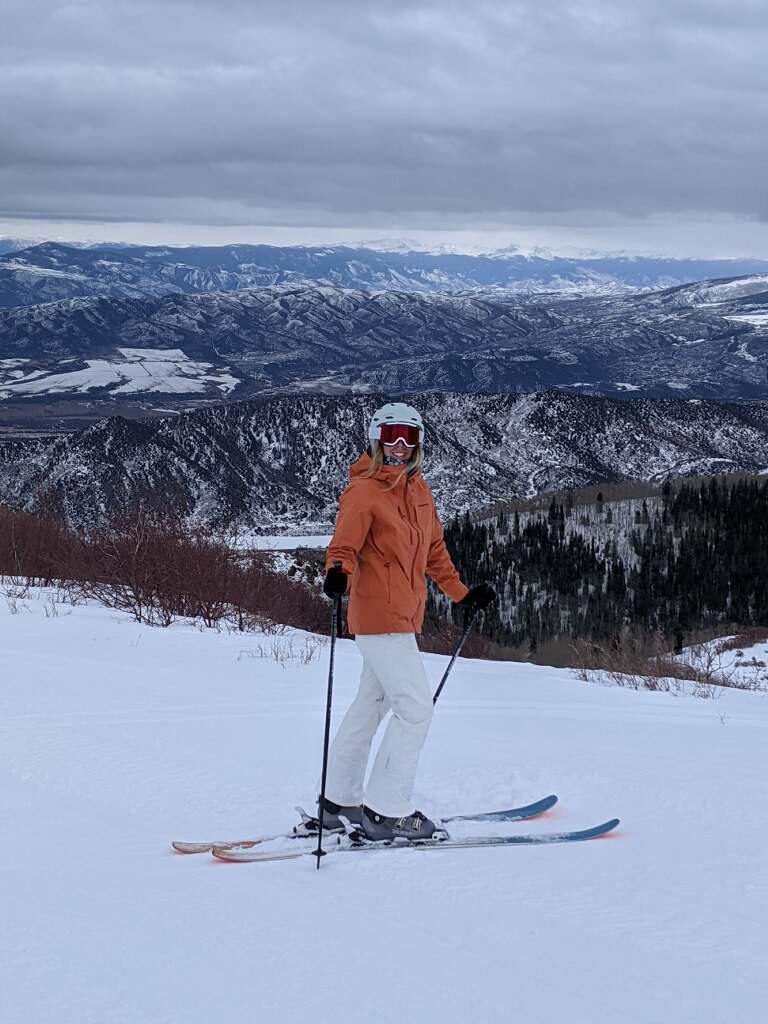 What advice would you give to someone applying and interviewing for graduate school?
My advice for applying and interviewing for graduate school is to be yourself and remember to talk about things other than just science. Even though your science background is why you're interviewing, the faculty and other students care to get to know you as a person to see if you fit into their community.