Meet Erianna Basgall!
Douglass Lab (Neurobiology)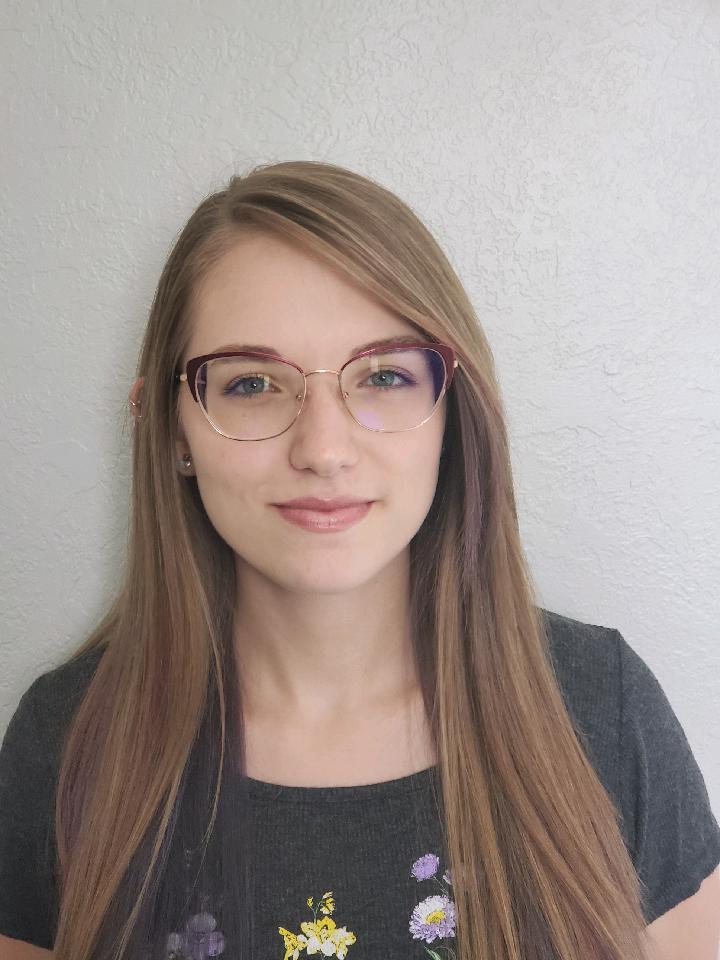 Tell me a little about yourself. Where are you from, what degree(s) do you have? What are your interests?
I grew up in rural western Kansas and went to Kansas State University (Go Cats!) for my undergraduate degree, where I got a B.S. in Biochemistry with minors in chemistry and biology. I was also very involved in Alpha Chi Sigma, the local chapter of a co-ed, professional chemistry fraternity. Outside of lab, I enjoy baking/cooking, walking trails with my dog and partner, and trying new restaurants.
Why did you choose the U for graduate school?
Being outdoors is very important to my partner and me, so I looked at schools in cities that would still give me access to outdoor spaces. I was also unsure of what direction I wanted to go scientifically, so I really wanted a program that would allow me to rotate in different departments.
Tell me about your lab. What do you study?
I joined the Douglass lab in Neurobiology. I am in the process of learning how to perform whole-cell patch clamp in live zebrafish, which I will then use to study the role of oxytocin neurons and glutamate co-transmission in nocifensive behaviors.
Why did you choose to join your lab?
The environment of lab was a huge draw for me. I gelled really well with everyone in the lab and really enjoy Adam's mentor style. I was micromanaged in my previous position and am enjoying the opportunity to become more independent.
What do you like most about living in Salt Lake City?
We've really enjoyed checking out the trails and dog parks with our chocolate lab, Ruger. I also enjoy having so many food options when we want to eat out.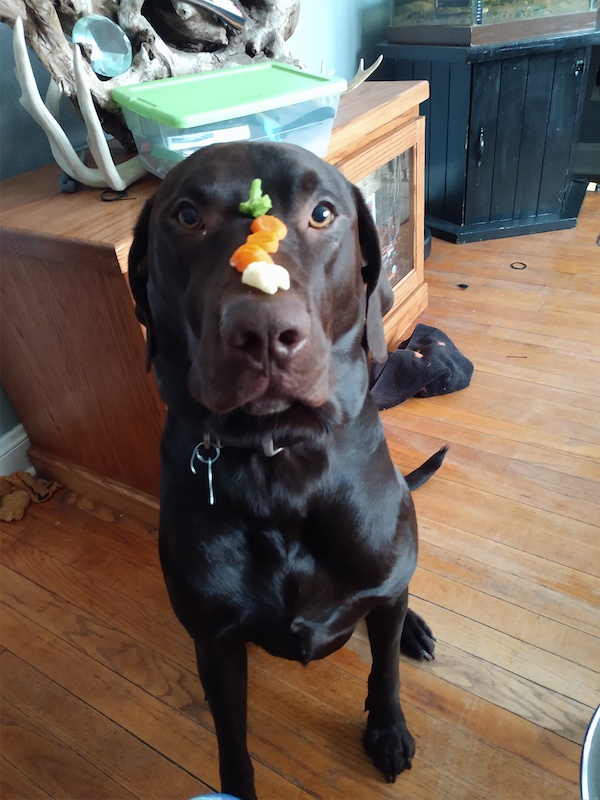 What do you like the least?
Housing is a mess. Rent is going up everywhere. The smog is also pretty awful in the valley, which is where I live in order to afford a unit with its own yard space for my dog.
What do you like most about being a graduate student?
I am enjoying becoming more independent as a scientist.
What types of things do you do outside of class and lab?
Play video games, bake, walk/play with my dog, read online comics.
What does a typical weekday look like for you?
I like to be in lab early (7:30am) to beat the traffic and have some quiet time to work before everyone else gets here. Classes and studying take up a good bit of my time. Outside of classes I am usually taking care of my fish and working on learning patch-clamp.
What does a typical weekend look like for you?
I'm a homebody, so my partner and I typically spend time around the house on the weekends, working on projects, watching Netflix, cooking, etc. We also take our dog, Ruger, to Tanner Park every weekend so he can socialize.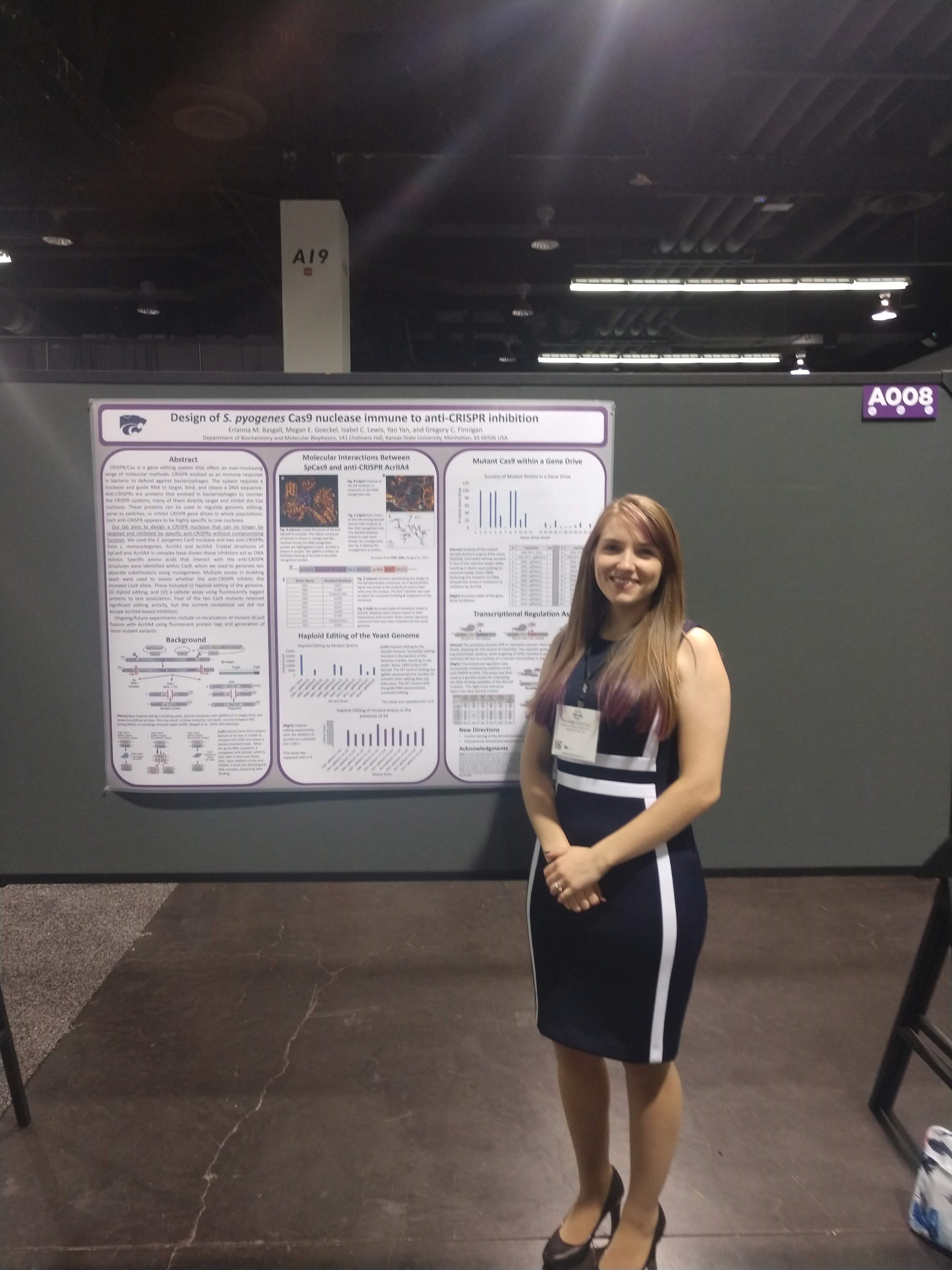 What advice would you give to someone applying and interviewing for graduate school?
Stay calm, most of the professors you interview with will be pretty chill. I was worried about them grilling me, but it was more conversational. I also highly recommend looking at programs that have rotations rather than going straight into a lab, how well you and your PI match is incredibly important for the sake of your happiness for the next 5-6 years. Also, wear comfortable shoes to interviews, people will definitely be able to tell you're limping if you don't.